Businessman instills patriotism in Macao youth
Share - WeChat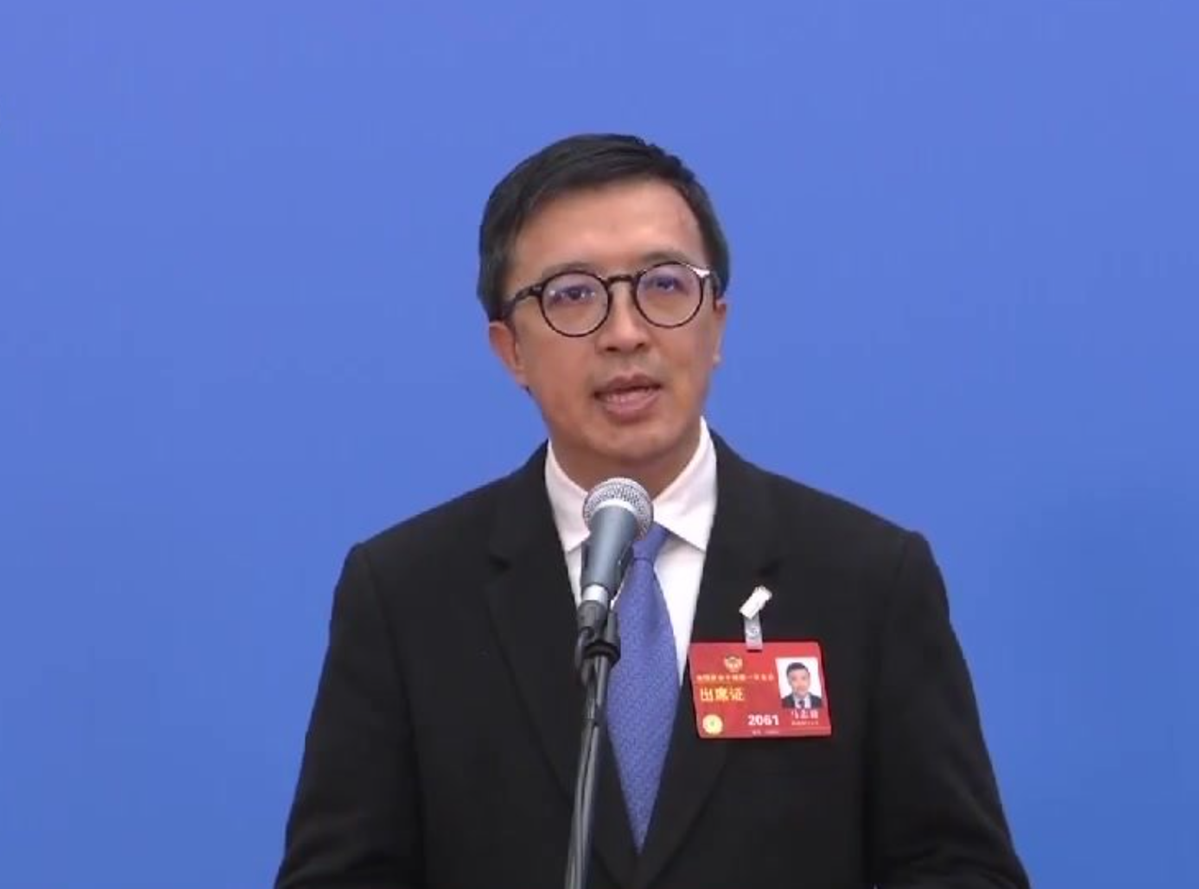 As a well-known Macao businessman who has been learning about the mainland since childhood, Frederico Ma Chi Ngai is now calling on youngsters in the city to "focus on the motherland's dynamics and seize development opportunities".
"I usually encourage young people from Macao to visit the mainland to experience and witness the development and changes there," he said, adding that he hopes they will "seize the opportunities" and "integrate themselves into overall national development".
The president of the Macao Chamber of Commerce made the remarks on Tuesday during a group interview on the sidelines of the 14th National Committee of the Chinese People's Political Consultative Conference, of which the 50-year-old entrepreneur is a member.
In response to a question by China Daily about his efforts to encourage Macao youth to become more integrated into overall national development, Ma shared an experience from 2021 when he took CPPCC members and a group of Macao students to visit mountainous Congjiang county in Guizhou province. "During the visit, the Macao students were amazed at the great improvement to the lives of the villagers," Ma said.
Born in 1973 in Hong Kong, Ma was raised in a family that emphasized patriotism. His grandfather, Ma Man-kei, is a renowned and patriotic Macao entrepreneur who was a former vice-chairman of the CPPCC National Committee.
Together with his grandfather, Ma took his first mainland trip to Guilin, Guangxi Zhuang autonomous region, when he was a boy, soon after reform and opening-up began in 1978.
Since then, every one or two years, he would visit different parts of the mainland to explore the latest developments with his grandfather and other family members.
This was one family habit Ma willingly followed. Even with a broken leg, he visited flood-stricken Jiangxi province in the 1990s.
"That was family education, to see more and experience more of the mainland," he said.
In 1997, Ma organized a student group trip to the mainland for the first time after graduating from a Canadian university.
That trip resulted in his decision to commit to helping more Macao students gain firsthand mainland experience, just as he had since he was a child.
He took 60 high school students to Baiwan village in Qingyuan city, Guangdong province. It was quite poor with dirt roads connecting households.
The students stayed at a school for four days and visited local students' homes to see their living conditions.
"Actually, the poverty didn't surprise me as I had seen such scenes many times during my previous trips, but most Macao students were surprised," Ma said.
Despite the difficulties, both groups of students enjoyed spending time together, and some stayed in touch by letter.
"That mainland trip left me with a different feeling than my previous trips," Ma said. "On my childhood trips, I was following others to experience things, but while on that trip, I was helping others have an experience. I had an impact on other people, which I found much more meaningful," he said, noting that from then, he started his youth outreach work.
In recent years, Ma has also held events in Macao during which CPPCC members were invited to share their personal stories and mainland development insights with students at universities and high schools to enhance their sense of belonging to the country.
"The events have been held at 30 medium- and large-sized universities, with around 11,000 students and teachers participating," Ma said proudly.
"Some students told me that in the past, they felt the CPPCC was 'mysterious', but through the activities, they discovered that the CPPCC was nearby, and that all kinds of people have the chance to become a member."