Drum, gong performances mark ethnic celebrations
Share - WeChat [Video provided to chinadaily.com.cn]
Residents of Xinhuang Dong autonomous county in Huaihua, Hunan province, beat a drum and strike gongs as part of a folk tradition to celebrate important events.
The performance, called tengluo in Chinese, involved musical instruments, including the drum, cymbals and various gongs. It's an essential part of events, such as weddings, funerals and festivals, in Xinhuang, and is known by all, from children to the elderly.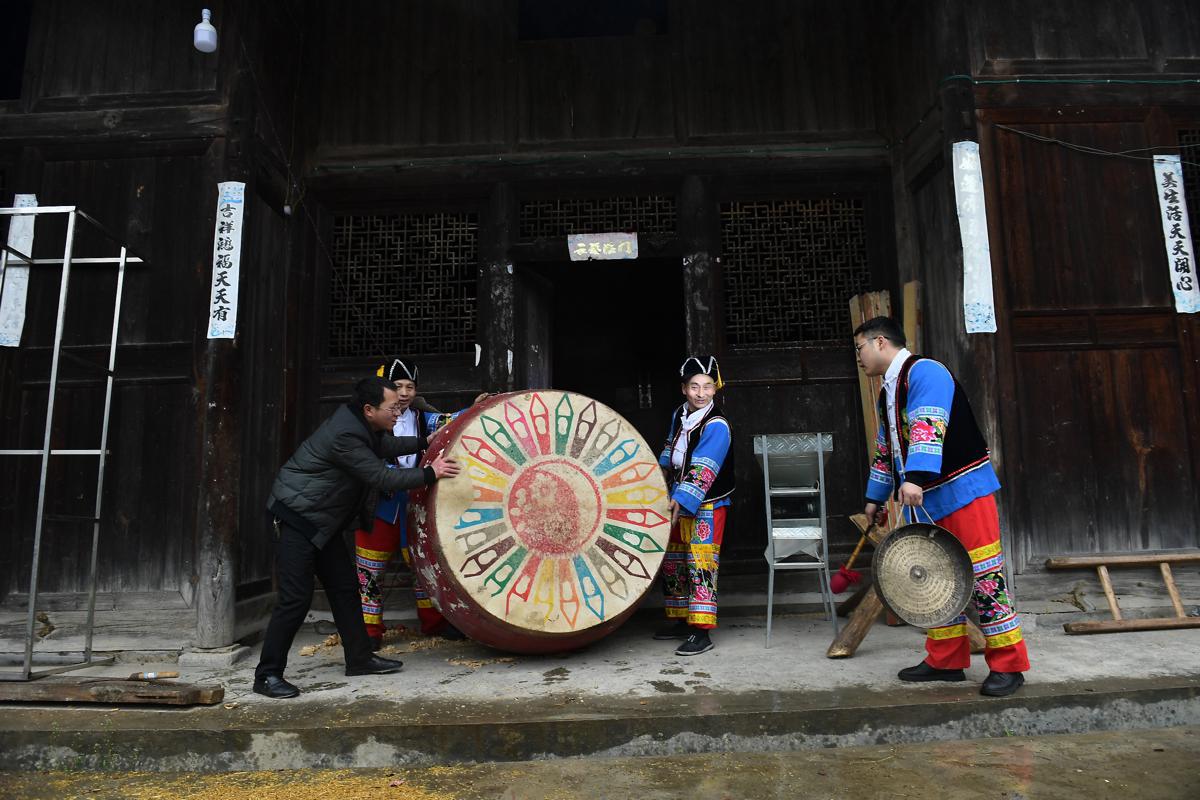 A performance during Lunar New Year suggests good wishes for happiness and prosperity for families and avoiding misfortune.
Huang Zhiqing, a folk culture expert and lecturer at the Xinhuang county museum, said that in the past, performing teams in different villages competed with each other for rhyming and melodies during festivals, which could involve as many as 1,000 people or more.
Wu Youquan, 30, from Tangjiaba village in the county, first learned to perform at age 3, as the tradition was passed down from his father and grandfather. At the third competition before this year's Lantern Festival, Wu and his family received enthusiastic applause from the audience.