Tibet promotes travel during winter season
Share - WeChat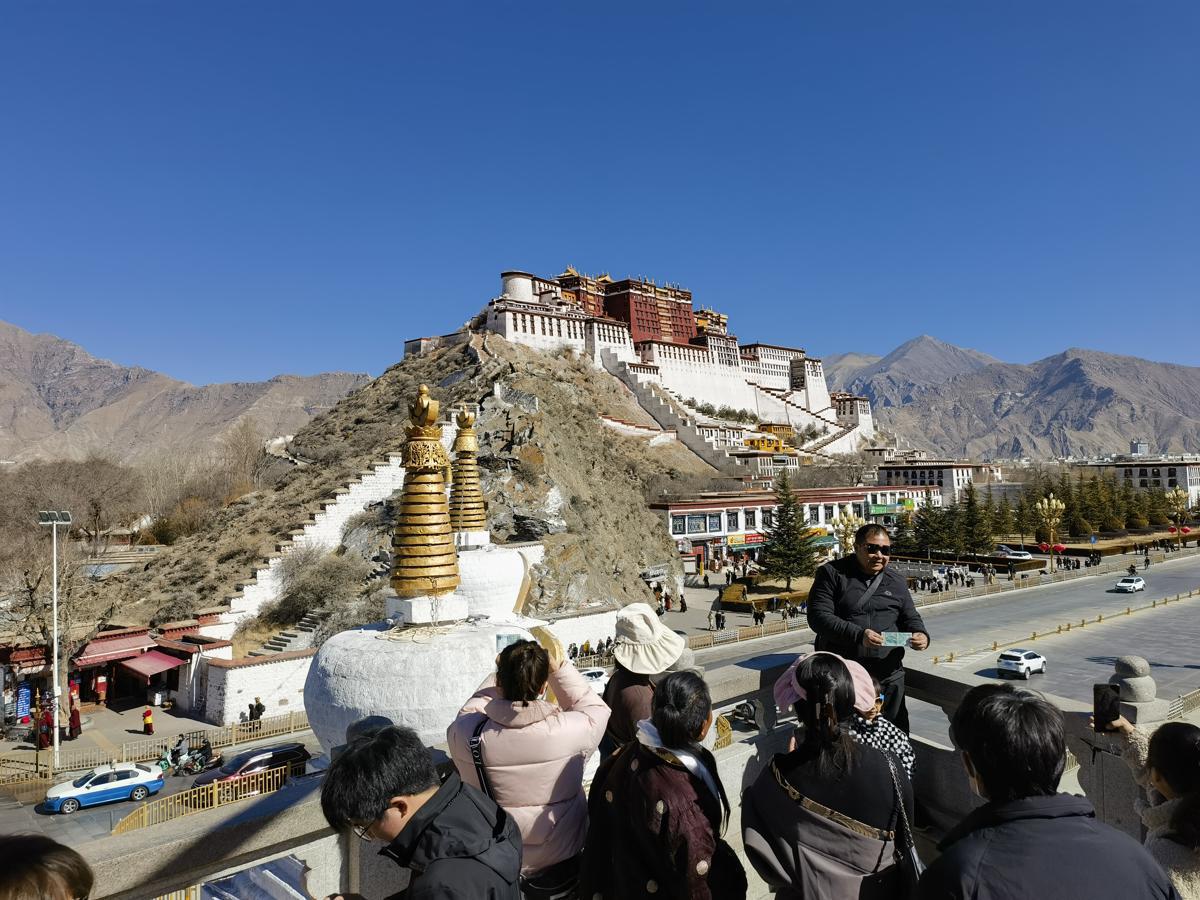 During the Spring Festival holiday this year, Lhasa, capital of the Tibet autonomous region, received nearly 287,000 tourist visits, an increase of 18.8 percent year-on-year, Tibet Daily reported.
During the same period, tourism revenues exceeded 285 million yuan ($42 million), up by 15.8 percent year-on-year, according to the city's tourism development bureau.
The regional tourism development department released a statement in late December launching its Winter Tour Campaign to attract more visitors to the region in the wintertime.
The campaign runs from Jan 1 to March 15, and during that period those who helped Tibet fight the COVID-19 epidemic can enter scenic spots in the region free of charge.
Tibet is a famous tourist destination for domestic and overseas tourists, but it sees fewer visitors during winter, with many tourism-related businesses remaining closed for months.
The regional department of tourism development has been launching campaigns since February 2018 to attract more tourists to the region in the wintertime, and it has been offering free entry to most of its scenic spots, and off-season winter prices on star-rated hotels and flights.
Excluding some key monasteries and temples, all scenic spots including the Potala Palace in Lhasa and other scenic sites in the region offer free entry during the period, and many tourists have seized it as a great opportunity.
Tang Yan, a tourist from Sichuan province who recently visited the region for the first time, said she enjoyed her trip despite feeling uncomfortable from altitude sicknesses, but she was impressed with the strong atmosphere of Buddhist culture in Lhasa.
"I visited the Potala Palace, Jokhang Temple, Barkhor Street and Lake Namtso in the last three days, and all these tourism spots offered free entry except Jokhang Temple," said Tang.
"With less oxygen in the air and much higher altitude compared with most plain areas, some people may not consider touring the region in the winter due to health concerns, but I enjoyed the trip as there are fewer tourists during the off-season," she said.
"Besides the beautiful plateau landscapes, I am more interested in Tibetan Buddhism culture, and I hope to learn more about it before I leave," she said, adding she saw many pilgrims around the ancient Barkhor Street.