New farmer boosts rural development with 'mystery veg box'
Share - WeChat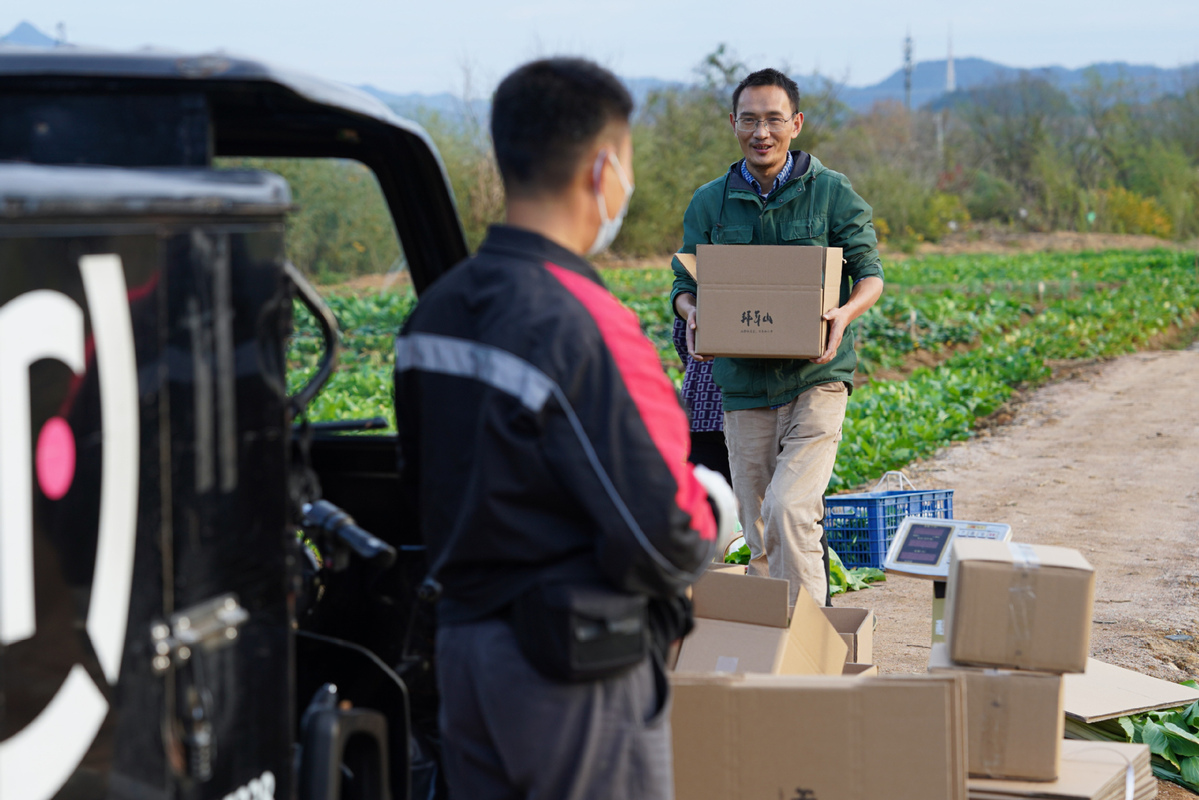 The innovative business has also provided new looks in the county. "The local rural landscape has also had a 'face-lift' as more wastelands are tilled. Local villagers are also motivated," said Zhou Taotao, head of the rural revitalization work team in the nearby Fengwu Village.
Some people even come from afar to visit Zheng's gardens, bringing new business opportunities, such as eateries and homestays.
Zheng has already set two goals for his business.
His short-term goal is to renovate some idle houses and transform them into pickle-processing workshops.
"Pickle-making is a local tradition. I want to carry it forward to help villagers increase their income," Zheng said.
In the long run, Zheng wants to build a farming complex where customers can sow, pick, and even process vegetables by themselves.
"Many white collars are tired of the fast-paced life in cities. Here, we can indulge them with all the beauty and leisure provided by nature to give them a break," Zheng said.