New farmer boosts rural development with 'mystery veg box'
Share - WeChat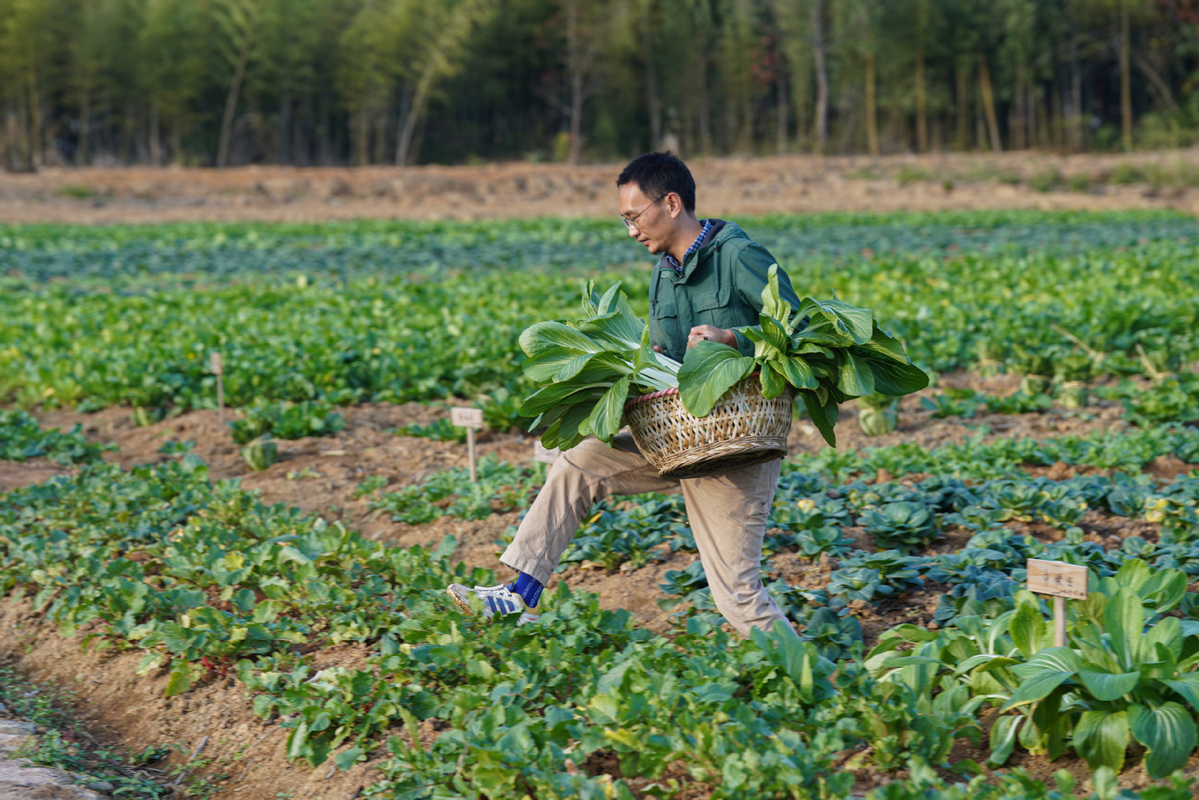 HEFEI - A pleasant surprise has magical power. From cosmetics and toys to food, the craze for blind boxes, or mystery boxes, has gripped consumers, especially the young generation, for a paid gift that bears some uncertainties.
Now a young man in east China's Anhui Province has put a fresh item into the magic box -- vegetables.
A typical day for Zheng Tao, 34, is spent with vegetables. His "mystery veg box" contains seven to eight randomly selected varieties of seasonal vegetables, which are freshly packed and will appear on consumer tables the next day.
Zheng offers two types of veg boxes: 2 kg and 4 kg. All vegetables are planted in the open air without chemical fertilizers or pesticides.
"The amount of each variety of vegetables is just enough for one or two meals to avoid waste," said Zheng, who quit his job in the city to become a new farmer in his home county.