New farmer boosts rural development with 'mystery veg box'
Share - WeChat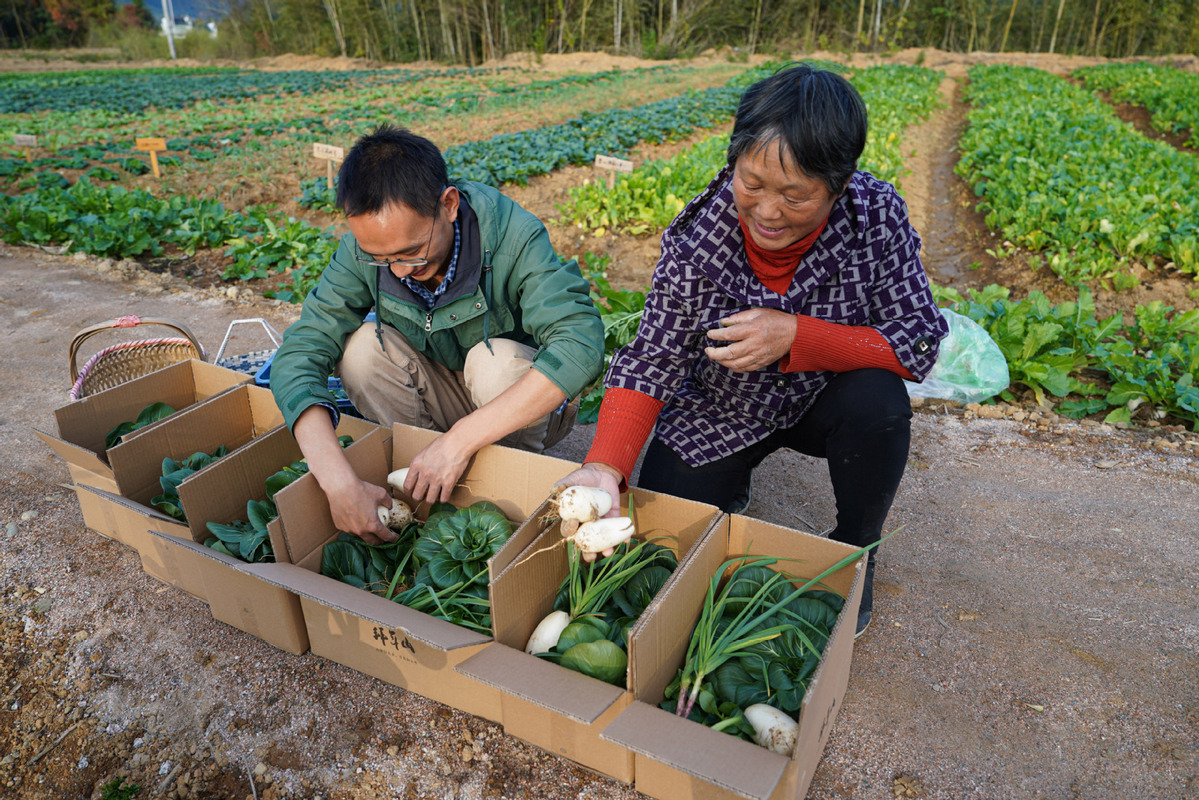 The idea of the mystery veg box came into being by accident. In July 2021, the vegetables in Zheng's parents' garden were ripe with some surpluses. Therefore, he shared some pictures of the vegetables on WeChat, a popular social media platform in China.
"I got four to five orders in a couple of minutes," Zheng recalled, adding the vegetables received very positive feedback.
"The majority of my customers are young urban dwellers. These home-grown vegetables remind them of the taste of their hometown and childhood, and the quality is much better than those sold in supermarkets with prices halved," he said.
Two weeks later, Zheng commenced his veg box business. At its peak, Zheng sold more than 200 blind boxes daily. It is more than 600 kg of vegetables. To meet the booming demand, the new farmer rented 32 mu (about 2 hectares) of abandoned land in July 2022 and began cooperating with local villagers.
"Farmers nearby have been growing vegetables their entire life. They know how to produce premium-quality vegetables," Zheng said. So far, he has signed contracts with over 60 households, helping them increase income and a sense of fulfillment.
"Previously, the surplus vegetables were used to feed pigs, or we just left them to rot in the field. Now, thanks to Zheng, I gained an extra 6,800 yuan (about 1,000 U.S. dollars) in 2022 from selling these vegetables," said Hu Jianxin, 64, a farmer in the nearby Zhongshan Village.