Change in cities
Share - WeChat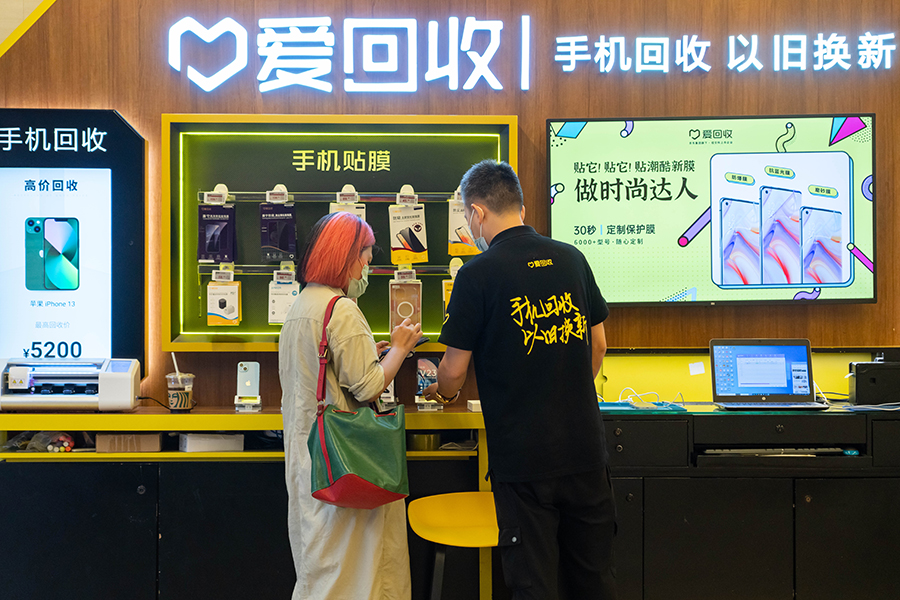 Other than Shanghai, "stooping" groups from Beijing, Guangzhou, Shenzhen, Suzhou, Ningbo, Wuhan, Changsha and Zhuhai can be found on Xiaohongshu.
Wu Kaisi, a youth who graduated from the South China University of Technology, is a well-known "stooper" in Guangzhou, Guangdong province. Wu hasn't bought new goods in seven years since collecting secondhand items.
"I pick up what I need or something of a certain age and design. My mattress, bedsheets, even supplies such as shower gel, shampoo and detergent all come from 'stooping'," said Wu, adding that some garbage can be "turned into treasure" as long as it is properly transformed.
Wu's passion for used goods started after he visited the US earlier where he saw local flea markets. He now runs two 300-square-meter stores in Guangzhou and Foshan, Guangdong province, where he sells the goods that he has recycled, bought or found.
Li Ling, a 28-year-old from Taizhou, Zhejiang province, lives alone in Beijing since graduating from college. During her seventh home-moving in Beijing, Li learned about "stooping" on Xiaohongshu. Instead of throwing away her secondhand furniture due to the inconvenience of moving around, she chose to post about them in a "stooping" group and attached photos and her location. About 10 minutes later, she received a private message, asking for her carpet and stool. She said although the money people pay is little, the old items may be of value to someone compared with just discarding them.
"This industry is relatively new in China, and people even have no concept of it…Most of us still think that secondhand goods are dirty and it is humiliating to buy them," said Wu.
"But now, more young people (in China) are working in the secondhand goods industry, and retro style is becoming popular among the post-2000 generation. Some people around me have even quit their jobs to become full-time 'secondhand goods hunters'," he added.
Wu said the slowing economy and the increasing living pressure caused by the pandemic have also prompted the development of the used-goods industry.
"People are gradually advocating a savings-based consumption and environment-friendly lifestyle, instead of blindly pursuing luxurious consumption," Wu added.