Solving the mysteries of what the earth reveals
Share - WeChat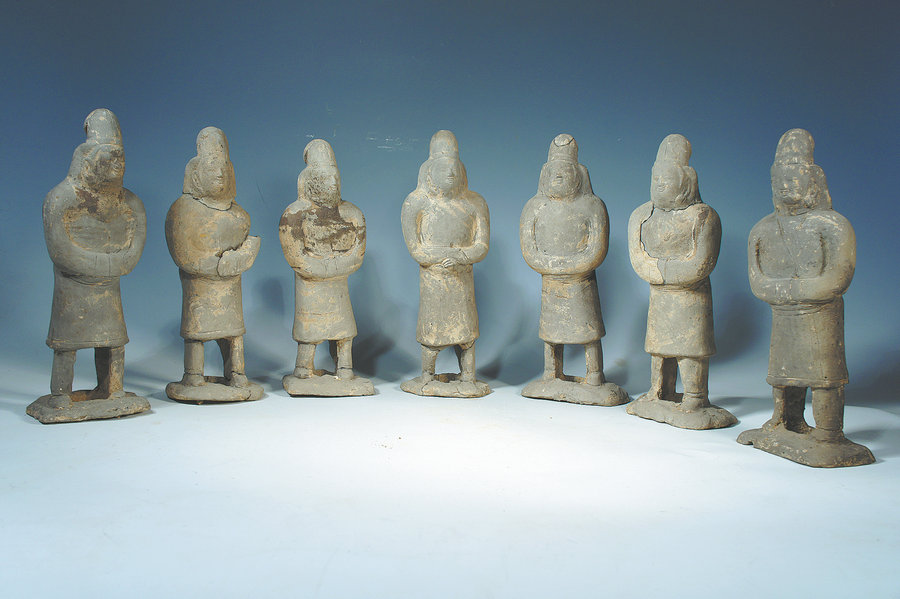 Deep-eyed and high-nosed pottery figures have recently tugged at Zhu Meng's heartstrings.
They were part of a discovery from a Northern Wei Dynasty (386-534) tomb cluster that was found in Datong, North China's Shanxi province, about a decade ago.
Those pottery figures were generally fashioned to carry an amicable visage and wear round-necked and narrow-sleeved robes and leather belts. Some look like ancient knights with a protruding belly and thick arms while some instrumentalists look as if they are playing either the flute or piipa (a four-stringed plucked lute).
"I'm particularly impressed by the four female figures dressed in long skirts and black hats draped over the back of their heads," says Zhu, a history lover from Taiyuan, capital of Shanxi.
Those pottery items have been restored by experts from the Datong archaeological research institute in Shanxi after years of meticulous work and shed light on more details of a past stretching back more than 1,600 years, according to a statement from the institute.
"They provided new materials for us to study the funerary culture, ethnic costumes, and social life of that time," says Gu Shunfang, an associate researcher with the institute.