Solving the mysteries of what the earth reveals
Share - WeChat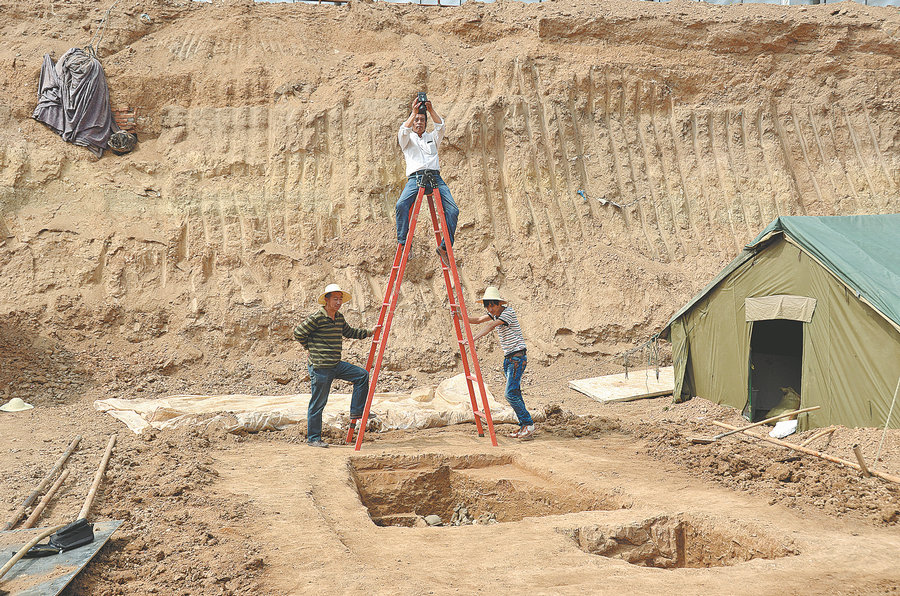 Since the country's reform and opening-up, a wave of urban development happened in Datong, where high-rise modern buildings sprang up one after another.
In May 2013, Gu led a team of dozens of archaeological experts to a construction site in the city's Yudong district.
It was a local protocol for archaeological studies to kick in first at construction sites before any concrete piles could be driven into the ground that could potentially yield treasures.
That was when Gu and her team uncovered the tomb cluster with their shovels.
"This tomb cluster was as common as its other Northern Wei Pingcheng tomb counterparts," Gu recalls.
It consisted of 134 Northern Wei tombs, covering a total area of more than 2,000 square meters, equivalent to the size of a residential building base.
"There are many other tomb clusters of similar size in Datong," Gu says.
Despite that, Gu's team worked conscientiously on the site, conducting archaeological surveys to get a clear sense of the stratigraphy, the land's relationship to a time scale, paving the way for excavation and collection.
They had to initially squat for long hours in the archaeological site, excavating with shovels, carefully scraping impurities off the surface of antiques, recording details, mapping the sectional plan, photographing the remains while taking good care of various excavated specimens.