Patriots' principle, experience pave the way for youth chief
Share - WeChat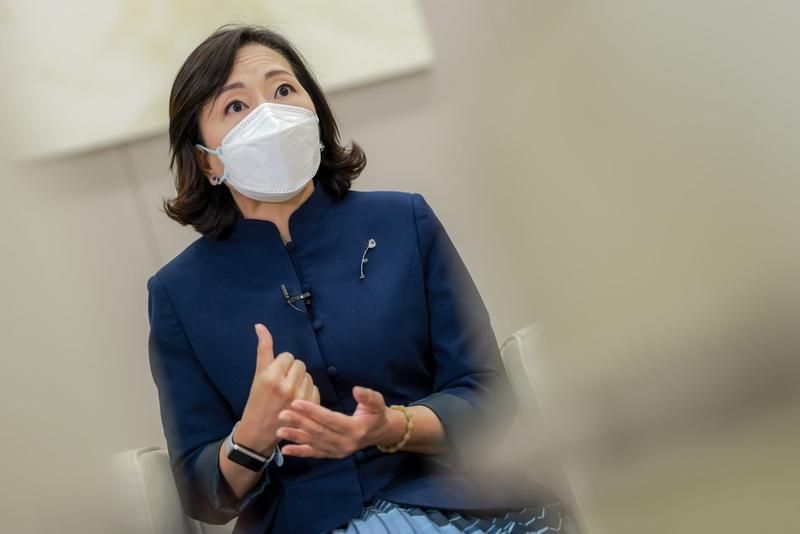 The principle of "patriots administering Hong Kong" has created a better environment, at least, for the special administrative region's Secretary for Home and Youth Affairs Alice Mak Mei-kuen in adapting to her new role in cultivating the city's youth and strengthening district services.
In an interview with China Daily, she says implementing the principle has produced a favorable political environment to help the SAR government promote its work, deliberate on political issues, and communicate efficiently with legislators.
The lawmaker-turned-official was a legislator from 2012 to 2022 before joining the government.
"The Legislative Council wasn't a good place for serious political discussions and deliberations back then, especially during the social unrest. Government officials had a very hard time working at that time," she recalls. But with peace and order restored following improvements to the electoral system and the enactment of the principle of "patriots administering Hong Kong" in March last year, now is the right time for civil servants to take advantage of being able to work in a healthier environment.
This will allow them to do more for Hong Kong and better serve its residents.
In March last year, the 13th National People's Congress passed a decision to improve the SAR's electoral system, which included measures to ensure the implementation of the "patriots administering Hong Kong" principle.
On July 1 this year, the SAR government reformed its governance structure, with the Home Affairs Bureau expanded to become the Home and Youth Affairs Bureau. The bureau is tasked with taking care of youth and district affairs.
Mak was appointed to helm the bureau, based on years of experience at the district level. Before joining the government, she had worked for 26 years as a District Council member and served in the Kwai Tsing District Council for six terms. She was also formerly a legislator representing the Election Committee, and the Hong Kong Federation of Trade Unions.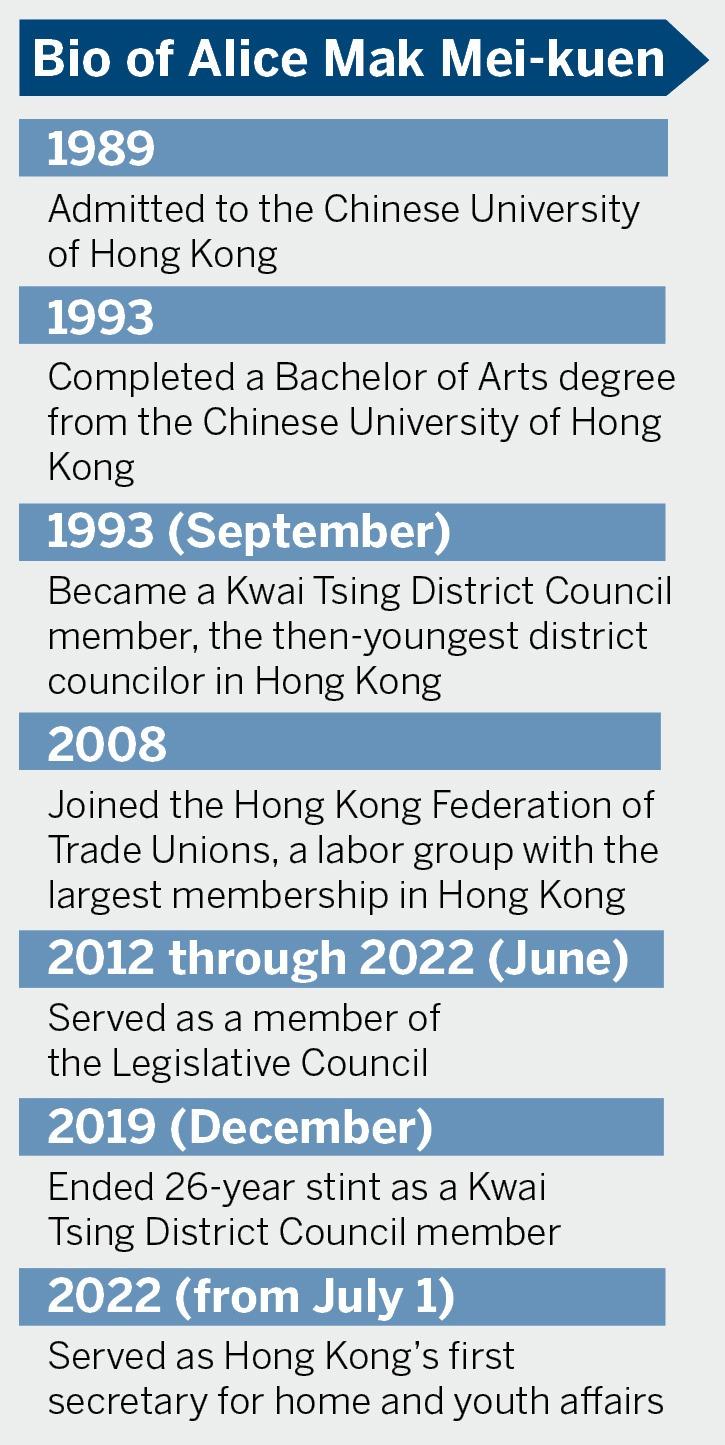 Mak says her previous role as a lawmaker has helped her a lot in her new post. She can now better understand legislators' demands and have smoother communication with them. Serving Kwai Tsing district for so many years enabled her to learn to interact with people more effectively.
Mak, who had participated in various youth activities and worked as a youth ambassador, hopes to provide the new generation of young people with the same opportunities she had in the past.
She is confident that, as secretary for home and youth affairs, she will be able to nurture a new generation of young people with aspirations and a positive mindset, who can unleash their full potential to contribute to Hong Kong and the nation.
She also hopes to make Hong Kong people happier through various district initiatives.