Entrepreneur-turned cadre toils through to lead village to prosperity
Share - WeChat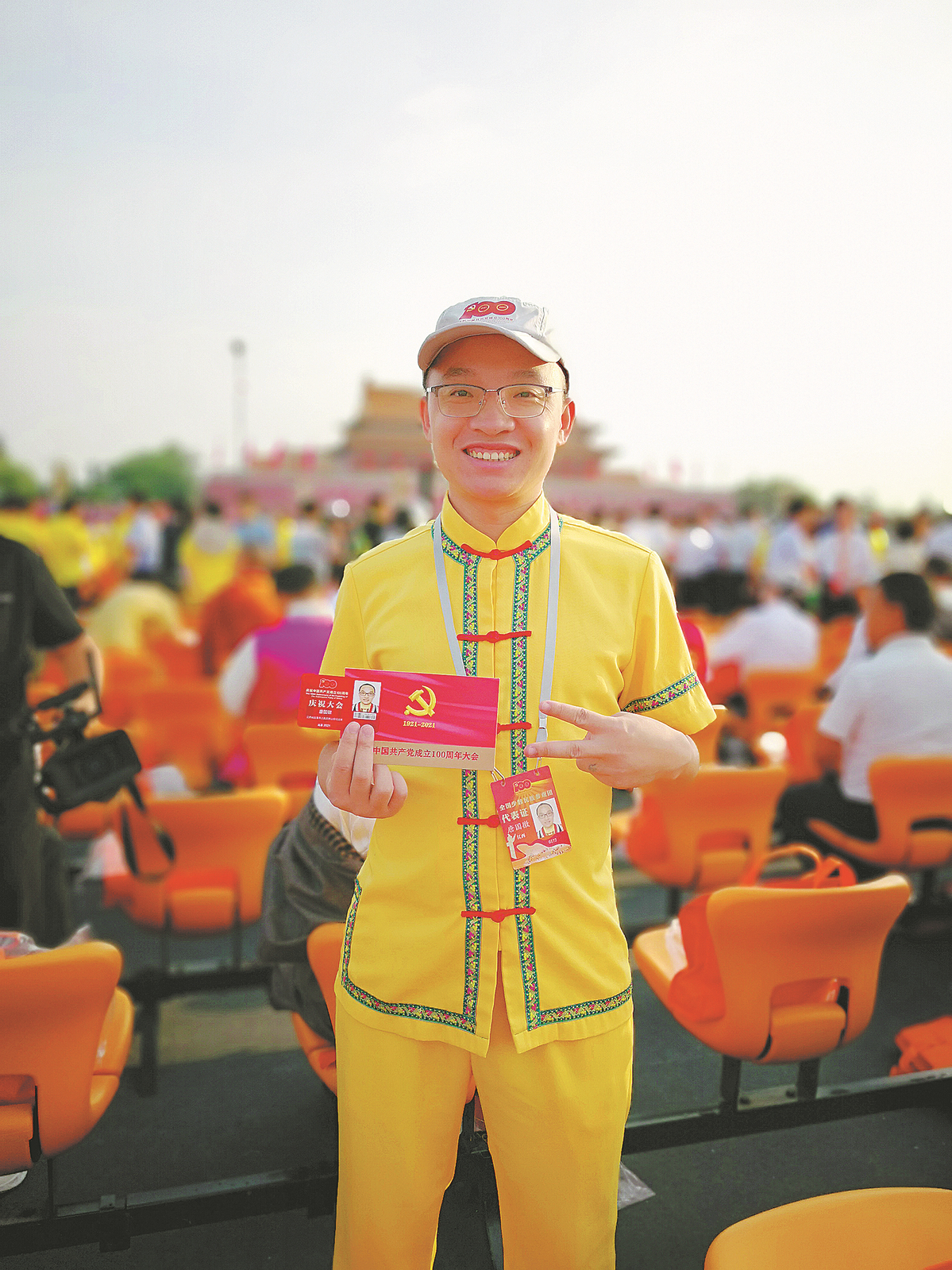 In the past 11 years, Tang Guohui has gone from being a young metropolitan entrepreneur to an outstanding Party rural branch cadre in a village.
The 34-year-old was elected as a delegate to the 20th National Congress of the Communist Party of China for his dedication to Yanglin, the village where he grew up, by helping the farmers improve their livelihoods.
"I resolved to change the village and I've kept my promise," said Tang, who is deputy head of Aoshan township and a village cadre in Yanglin.
Located in Shanggao county, Jiangxi province, Yanglin consists of 110 households of returned overseas Chinese, who come from seven ethnic groups. All of them returned from Southeast Asia during a time of turmoil in the late 1970s and 80s.
Tang had previously run his own business in Shenzhen and earned a decent income, before his uncle asked him to come home and use his skills to help his village become prosperous in 2011.
He was elected village committee head on his return, getting 90 percent of the vote. Each time his name was called out when the ballots were being counted, Tang almost cried because of the great expectations and responsibility placed upon him.
He got off to a shaky start, losing villagers' investment in a venture raising sheep. He even had to sell his company in Shenzhen. Five years later, he'd lost all the capital he'd invested and was in debt.
"I was under great pressure. It took me a long time to restore my confidence enough to try other methods to develop the village's economy," he said. He was offered a job in another city, but chose to stick to his post.
After several more failures, he invited a businessman to invest in planting fruit. When one dragon fruit crop proved successful, the village committee arranged for the other villagers to expand the plantation, using seeds provided to them by the investor.
But it wasn't just dragon fruit that helped turn Yanglin around. The village is now Aoshan township's largest center for growing chrysanthemums.
To make sure the village maintains its newfound vibrancy, Tang has turned his attention to education.
"Education of the next generation is paramount," he said.
After his election, the first thing he did was to spend time accompanying the village's left-behind children to study and play together.
He has also ensured that elderly residents have free living supplies and get health checks regularly.
Villager Ye Qiren said that under Tang's guidance, Yanglin has experienced great changes to its economy, environment and emerging industries.
"As the village develops, more youngsters are choosing to return to contribute to their hometown, instead of working in other cities," he said.