Dishing up a taste of the culture
Share - WeChat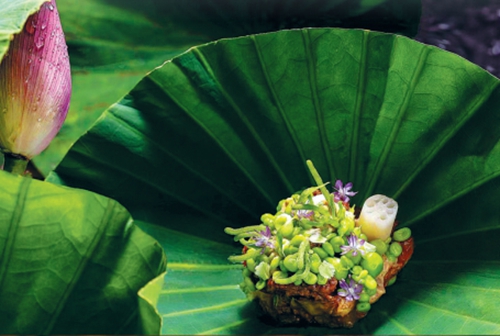 "The core of Sichuan cuisine is the perfect combination of its different flavors and different ingredients, which highlights both aspects in one dish," Xu says. "Sichuan chefs are not just good at making spicy food, but can use chili, pepper, ginger, garlic and many other seasonings well."
Xu has created two new flavors beyond the traditional 24 — one is green Sichuan pepper flavor and the other is pickle flavor.
Lan was named as one of the 10 inheritors of the national intangible cultural heritage "Sichuan cuisine cooking skills" in November last year, together with his mentor Zhang Zhongyou.
He says that he would like to inherit all the traditional cooking skills, as the only thing that changes is their tools. Speaking of innovation, Lan adds that, if a new dish resonates and becomes top local choice, then it's a successful creation.