Dishing up a taste of the culture
Share - WeChat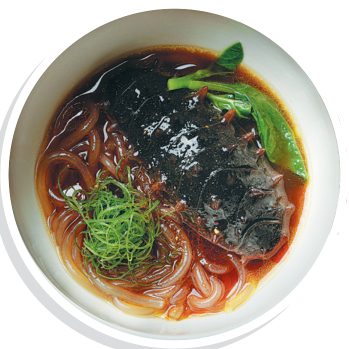 "This noodle dish has around 200 years of history. Gold thread noodles originated in Henan province and then spread to Jiangsu and Zhejiang provinces, before reaching Sichuan," Lan says, adding that the noodle dish changed a little bit as it moved, adapting to local habits.
In Sichuan, local chefs add the best soup to the noodle, in which chicken is boiled for eight hours before being filtered to make it nearly as clear as water, according to Lan, the executive chef of Yuzhilan, a two-star Michelin restaurant in Chengdu.
"In Sichuan cuisine, we can find the traces of many other cuisines, including those from Shandong, Shanxi provinces and Zhejiang, because Sichuan is an inclusive place with many migrants from other parts of the country," he says.
Opening a new restaurant named Yong in Guangzhou, Guangdong province, earlier this year, Lan noticed the popularity of Sichuan cuisine in China. He says that, thanks to Sichuan hotpot, the spicy flavors have tickled the taste buds of diners all over the country.