Meetings set to boost global governance
Share - WeChat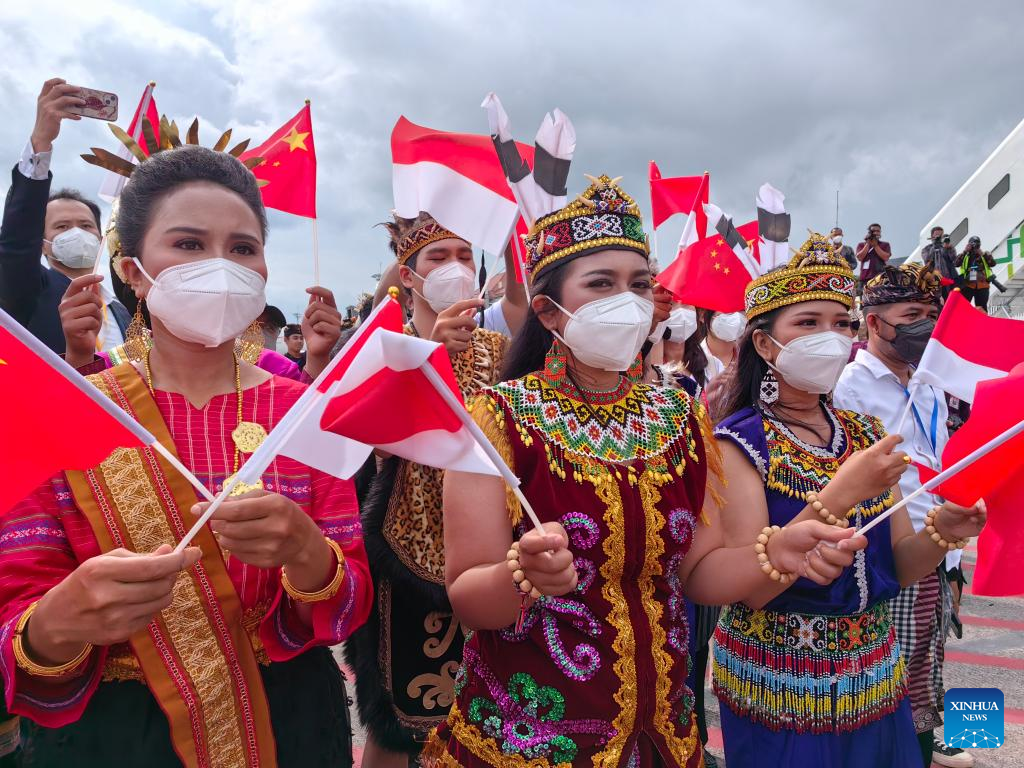 The US move to build a technological blockade and strengthen alliances against China has further dampened the global growth outlook, Zhu said. "We hope the two meetings will offer an opportunity to stabilize relations between Beijing and Washington," he said.
He highlighted the pivotal role of developing countries and emerging markets, including China, in global governance.
Asia has served as a strong growth engine for the global economy since COVID-19 emerged, and the region has attained a high level of economic integration as the RCEP has come into force, he said.
State Councilor and Foreign Minister Wang Yi said at a news conference in March that Asia's time had come in global governance, with a number of multilateral events being hosted by Asian countries this year.
Wang said, "We look forward to seeing emerging markets and developing nations turning from followers to forerunners and even pacesetters.
"Together we can play a more active role, speak with a bigger voice, help make the international order more just and equitable, and promote more open, inclusive, balanced and win-win globalization for all."
During a meeting with Indonesia's Foreign Minister Retno Marsudi in September, Wang stressed the importance of major developed countries and emerging economies seeing the G20 Bali Summit as an opportunity to strengthen policy coordination and collaboration to help with global recovery.
The two ministers expressed their hope that Indonesia, as holder of the rotating presidency, will take a leadership role in encouraging all parties to stay focused on their original aspirations, maintain solidarity, and steer the summit to reach consensus on pressing issues such as food, climate, energy and supply chains.
The G20 economies reached a number of key agreements during ministerial meetings leading up to the summit. These include a pledge to continue the work envisioned for the Joint Finance and Health Task Force and build on the achievements of the Pandemic Fund, also known as the financial intermediary fund for pandemic prevention, preparedness and response.
The Pandemic Fund was developed with broad support from members of the G20 and beyond. More than $1.4 billion in financial commitments have been made by countries including Australia, Canada, China, France, Germany, India, Indonesia and the US, as well as the European Commission, according to the World Bank.
The fund will provide additional, long-term financing to strengthen COVID prevention, preparedness and response capabilities in low-and middle-income countries and address gaps through investment and technical support at the national, regional and global levels, the bank said.
"Despite our differences, the G20 member states have come together to speak the same language — the language of humanity above all, the language of health that knows no border," Indonesia's Health Minister Budi Gunadi Sadikin said after a G20 health ministers' meeting last month.
A meeting of G20 financial and agricultural ministers last month reaffirmed the commitment of member states to use appropriate policy tools to deal with current economic and financial challenges, including food insecurity.
Zhang Jie, a researcher at the Chinese Academy of Social Sciences' National Institute of International Strategy, said the issues of food and energy security have topped the concerns of G20 members and developing countries.
What China proposes at the G20 meeting will attract widespread attention, as it could signal the direction of the country's future diplomatic policies following the 20th National Congress of the Communist Party of China, she said.
For China, it will also be an opportunity to champion the building of a community with a shared future for mankind, make the voices of developing countries and emerging markets better heard, and promote global governance that is fairer and more equitable, she said.