Digital yuan to spread its wings
Share - WeChat China is making big strides in testing its digital currency on the world stage, with Hong Kong poised to be a vibrant center for e-CNY's use in international trade. Zhang Tianyuan reports from Hong Kong.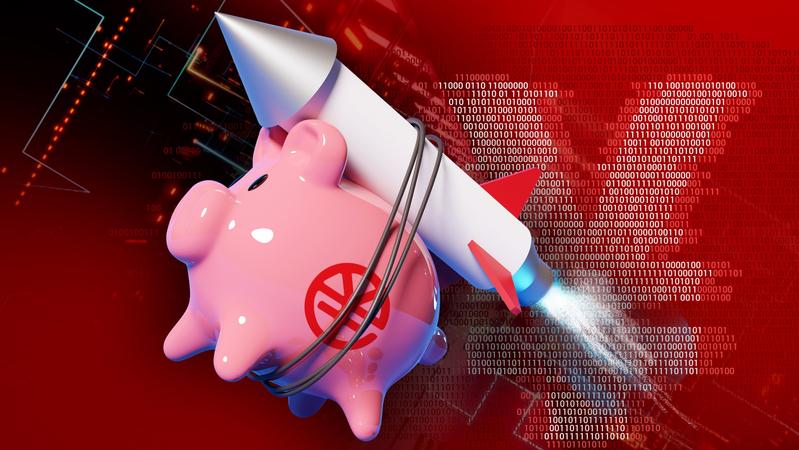 Eight years after China began creating its central bank digital currency, the Hong Kong Special Administrative Region is poised to become a global crypto hub with further policies and infrastructures rolled out. The digital yuan might be the most active currency in the SAR to settle international trade.
The digital yuan, or e-CNY, is fiat currency in a virtual form issued by the central bank, the People's Bank of China. As a forerunner in the global race in testing digital currency, e-CNY research in China started in 2014. A pilot program kicked off in 2019 with brick-and-mortar consumption, the receipt of pension subsidies and expenditure on campuses. In October, the business took a big leap forward with 23 Chinese mainland cities adopting the digital yuan, covering nearly one-fifth of the mainland's population. The value of transactions soared to about 100 billion yuan ($13.9 billion), taking the lion's share of the world's e-currency transactions.
The digital yuan isn't confined to the domestic market - it's all about going global. A white paper released by the PBOC last year tracked the nation's progress in the research and development of e-CNY, saying it will "explore (the digital yuan) in improving cross-border payments".
The PBOC took part in the world's largest cross-border multicountry payment trial mBridge project over a period of six weeks this year. The Hongkong and Shanghai Banking Corporation Ltd is one of the participants using e-CNY in the project in Hong Kong. Lewis Sun Lei, global head of domestic and emerging payments, global payments solutions, at HSBC, said the mBridge project "shows that CBDCs are a viable means to provide real-time cross-border payments and foreign exchange transactions that are low in cost, high in speed, less complex and more transparent".
Guangdong-based TCL Technology, one of HSBC's clients, said in a statement that "Using mBridge to proceed transactions can help to eliminate additional charges by a correspondent bank, and with a faster payment processing."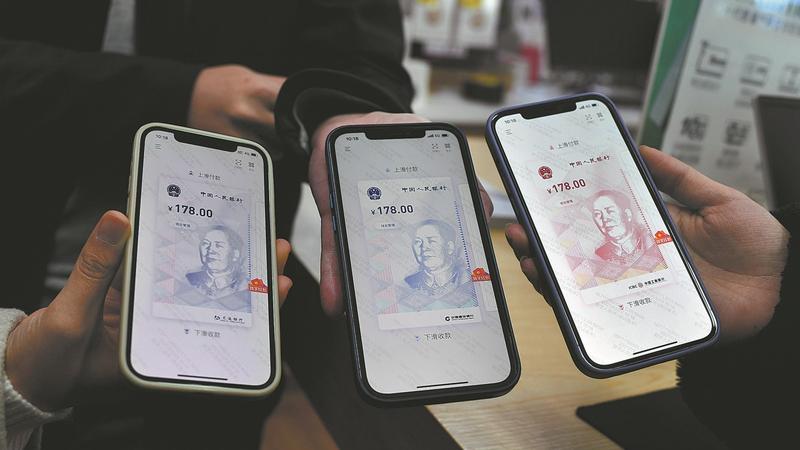 Oriol Caudevilla, board director at the Global Impact FinTech Forum, noted that one of the major reasons for developing the digital yuan is to promote its cross-border adoption.
"At the end of the day, one of China's main objectives is to convert some US-dollar-denominated exports into yuan-based exports. Therefore, it's in China's interests not only to make the digital yuan an effective domestic tool for consumers in making retail payments, but also to augment the yuan as a payments currency in the global financial system," Caudevilla said.
However, as promising as the future looks, there is an elephant in the room before e-CNY can stride its way across the world. With the mainland's capital controls still in place, how far and fast can Hong Kong claim its promised land in the burgeoning cryptocurrency financial industry? Despite continuing to open up its financial sector, the mainland still imposes certain levels of capital control. The digital yuan needs to have an ecosystem of its own to make itself a payments currency in the global capital market.
Judy Chen Yingyin, senior researcher at Hong Kong-based think tank Our Hong Kong Foundation, said she expects technological upgrades, which can provide useful tools to monitor capital flows, to help regulators in further easing capital control. "Capital control (on the mainland) does not mean suffocating its flow," she explained. "It's about ensuring transaction safety and sustaining a stable financial system."
The digital yuan, as one of the central bank digital currencies, is designed to give the central bank a level of visibility and control that real cash doesn't provide.