Nation helps region take the fast track
Share - WeChat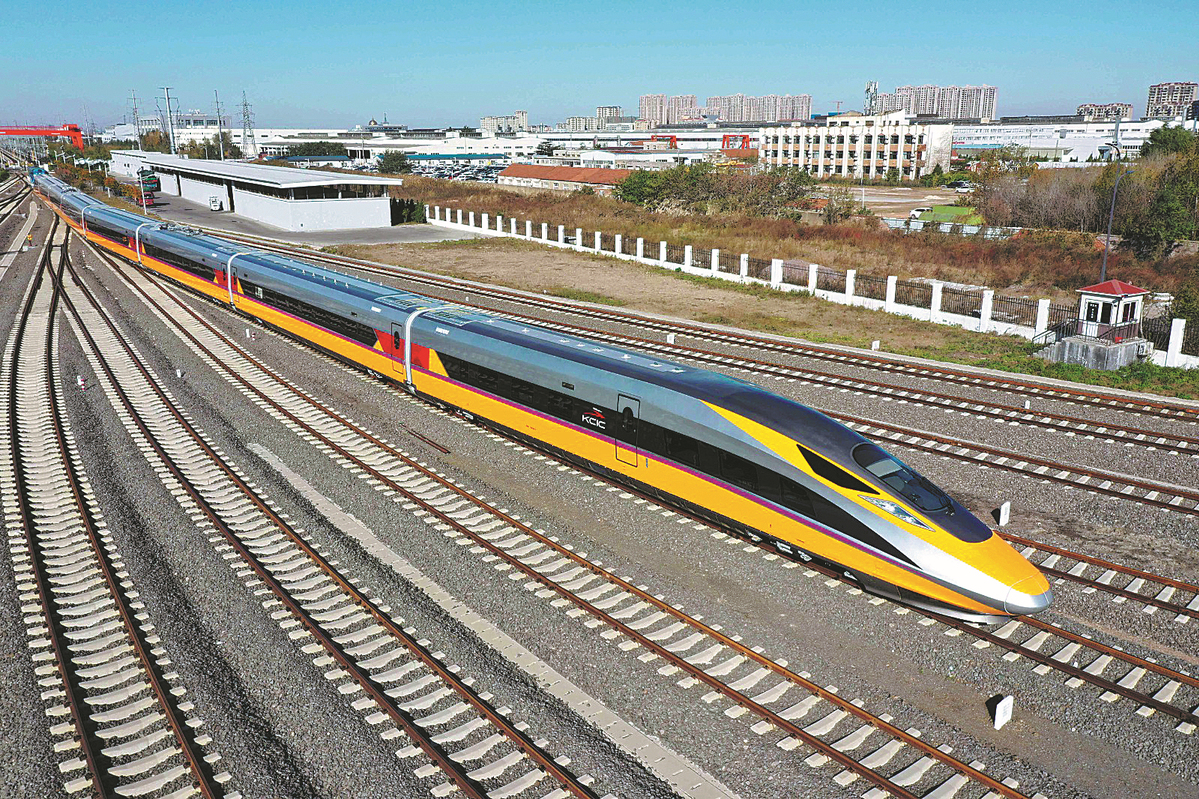 Series of high-speed rail projects in Southeast Asia highlight strong ties
A bullet train test run will cap this year's Indonesian presidency of the Group of 20 Summit.
The train will operate on a new high-speed line, a key joint Sino-Indonesian project that is part of the Belt and Road Initiative and which is expected to boost Indonesia's economic potential and promote connectivity in Southeast Asia.
More important, the project underscores the strength of economic cooperation between the two nations and how such collaboration stands to benefit not just them, but the rest of the region.
While Indonesian officials are preparing for next week's G20 Summit on the resort island of Bali, the PT Kereta Cepat Indonesia China, or KCIC, consortium is busy laying the groundwork for the Jakarta-Bandung High-Speed Railway.
Indonesia's first bullet train has a top speed of 350 kilometers per hour — significantly reducing the three-hour journey time between Jakarta, the nation's capital, and Bandung in West Java province. The train will complete the 142-km journey in just 40 minutes.
The project, which is nearly 90 percent complete, is expected to be operational by the middle of next year. A trial section of the line completed on Saturday is ready for the test run.
Luhut Binsar Pandjaitan, Indonesia's coordinating minister for maritime affairs and investment, said the test will be staged on Wednesday to coincide with the G20 summit.