Nation helps region take the fast track
Share - WeChat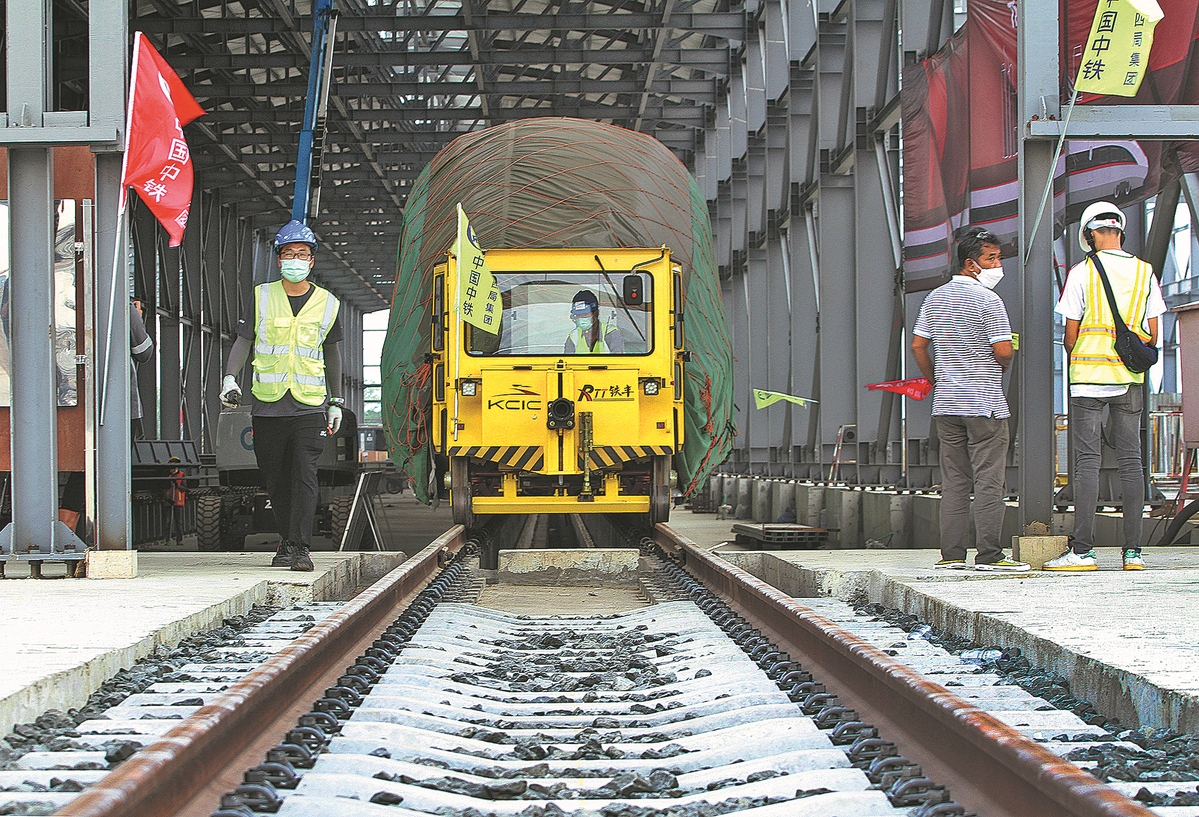 Indonesian President Joko Widodo, who visited the project construction site on Oct 13, said the new link will ease daily commuting, improve economic competitiveness, and develop new economic growth points in Jakarta and Bandung.
He said it is not only Indonesia that stands to benefit from the project, which will also help realize the Association of Southeast Asian Nations' or ASEAN's "big idea of regional connectivity through seaports, airports and other fast trains".
"We expect the railway to be part of international connectivity, either by integrating it with seaports or airports," Widodo was quoted as saying by Antara, Indonesia's state-owned news agency.
Widodo alluded to the Master Plan on ASEAN Connectivity, which features a key strategy to build a railway system aimed at easing travel throughout the region.
Andyka Kusuma, public transportation analyst/researcher at the University of Indonesia's civil engineering department, welcomed the project, as it will benefit regular commuters.
"Travel time for the public will be reduced, enabling workers living in areas outside of Jakarta and Bandung to work in the two cities," he said.
Kusuma compared the project with the high-speed line China developed between Beijing and Tianjin, which led to the building of a vast high-speed rail network nationwide.