Nation helps region take the fast track
Share - WeChat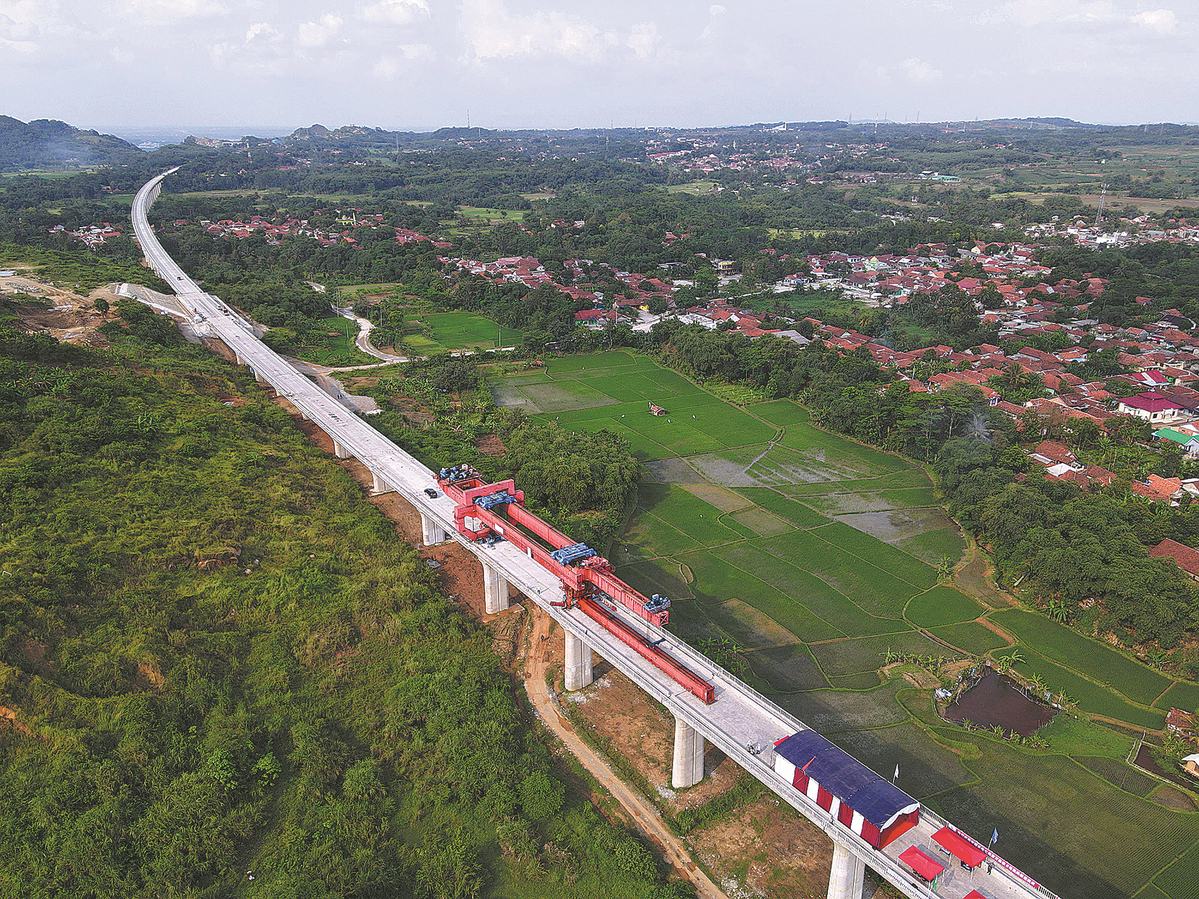 Pragmatic technology
Linda Tjia Yin Nor, assistant professor at City University of Hong Kong's department of public and international affairs, said Indonesia's high-speed rail project is in line with China's decision to export related technology it has developed over the years.
"China focuses on (more) pragmatic technology," Tjia said.
Tjia has extensively studied the development of high-speed railway technology in China and Japan. She cited the trains customized for Indonesia, noting that those manufactured in China are made to adapt to local weather conditions and the natural environment.
Tjia said China also focused on cost reduction by using less-expensive materials. As a result, China adapts to the needs of a developing country, which include low costs, but not necessarily lower quality.
She described Indonesia's high-speed rail project as "an icon, a signature overseas infrastructure project for China".
Tjia said China's focus on pragmatic technology is the reason for its involvement in other railway projects in Southeast Asia.
For example, in December, the China-Laos Railway opened. The 1,035-km line connects Kunming, capital of Yunnan province, with Vientiane, the Laotian capital. With a designed speed of 160 km/h, the journey on the line now takes 10 hours, compared with 30 hours by road.
The China-Laos Railway has helped cross-border trade. As of Oct 31, more than 1.7 million metric tons of goods had been shipped on the Laotian section of the route, with an average monthly growth rate of just over 17 percent, according to Xinhua News Agency.
Meanwhile, China Communications Construction Co and state-owned Malaysia Rail Link are building Malaysia's mega rail project, which is expected to be completed by 2026. The 665-km East Coast Rail Link will operate between Port Klang in the western state of Selangor and the northeastern state of Kelantan.