Drawing inspiration
Share - WeChat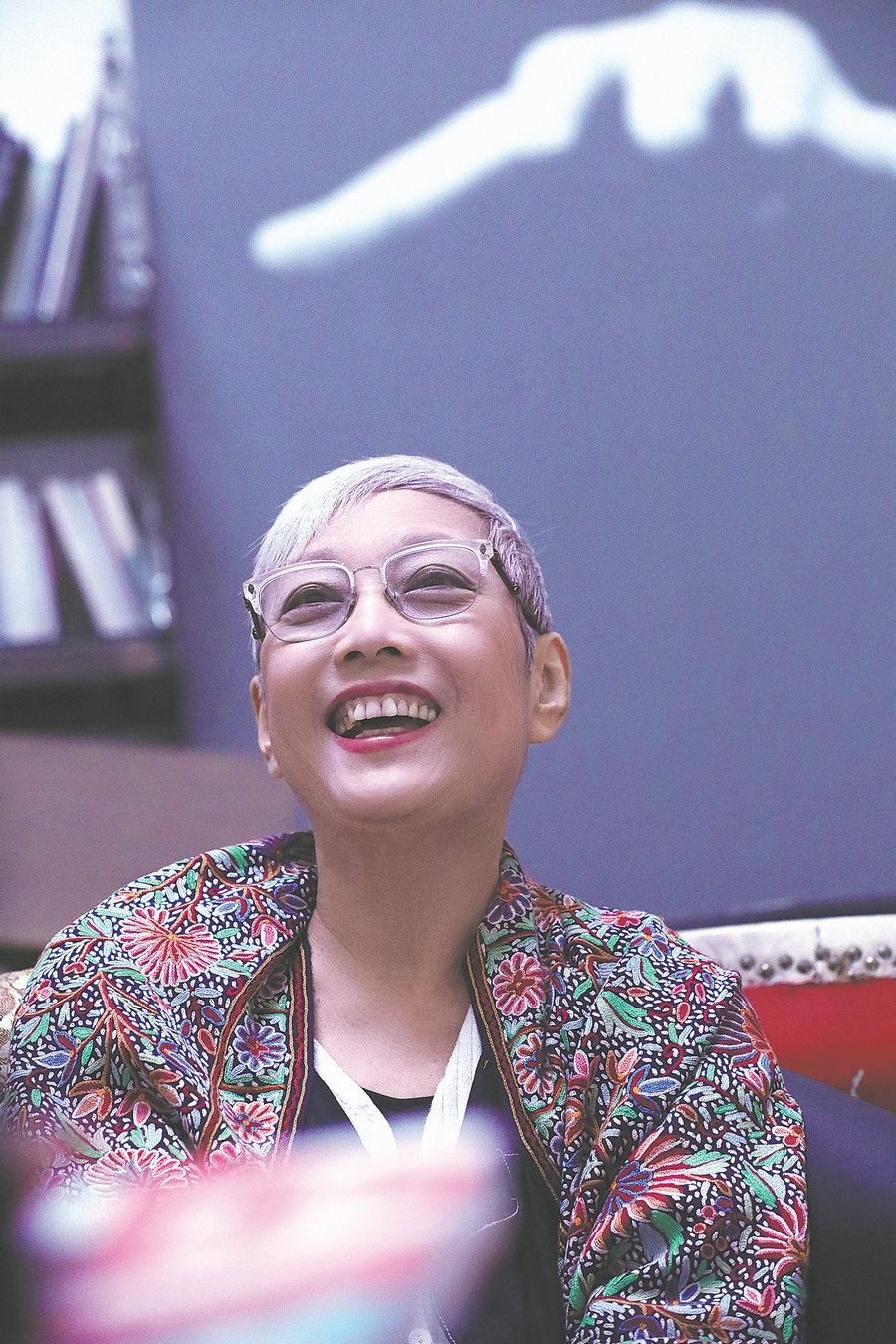 Her music also encourages dialogue.
In 1997, she founded her band in the US, Sola & Friends, collaborating with top jazz musicians such as Amina Claudine Myers, Fernando Saunders and Pheeroan akLaff. In 1999, she returned to China with her musicians to perform during the Beijing Jazz Festival. In 2000, she returned to China again and founded the New Folk Big Band, which is considered to be the first ever Chinese folk and jazz fusion big band. In 2003, she founded the Liu Sola & Friends band, which was made up mainly of top Chinese instrumental soloists.
The idea of gathering those top Chinese musicians into one ensemble stemmed from a performance by Chinese percussionist Li Zhengui, which Liu watched during the late 1990s. She was overwhelmed by the sound of Li's instrument. From 2012-15, new members joined in, such as guitarist Liu Yijun, a former member of the established Chinese rock band Tang Dynasty, pipa player Yang Jing and guqin (a seven-stringed instrument) player Wu Na. The youngest member in the lineup was born after 2000.
They toured worldwide and worked with Western musicians. Liu taught her classically trained ensemble musicians to improvise, to be open-minded and to find their own sounds.
Liu recorded the history and stories of her band in her new book, titled Wandering in Sound, which was published recently. She started writing the book in 2007, eventually managing to complete it in 2015.
"All the musicians in the band are top musicians in China. They received classical training and have solid techniques. But besides techniques, they've developed the ability to bring out the energy of music, which is primitive, raw and full of passion," says Liu. "They came together as a band and experienced something that deserved to be shared by more people, especially young students who are learning music."
As she continues her recovery, Liu says that she spends an hour a day, composing, writing or drawing.
"I feel happy as long as I am able to create something," she says, adding that, as a foodie, she really wants to travel around the country to enjoy the different cuisines. She will also turn her life experiences into music and words.
As the interview wraps up, Liu asks Tu about her lipstick.
"Is it still there?" she inquires.
"Yes. You look great," Tu replies.