Break dancing comes of age in China
Share - WeChat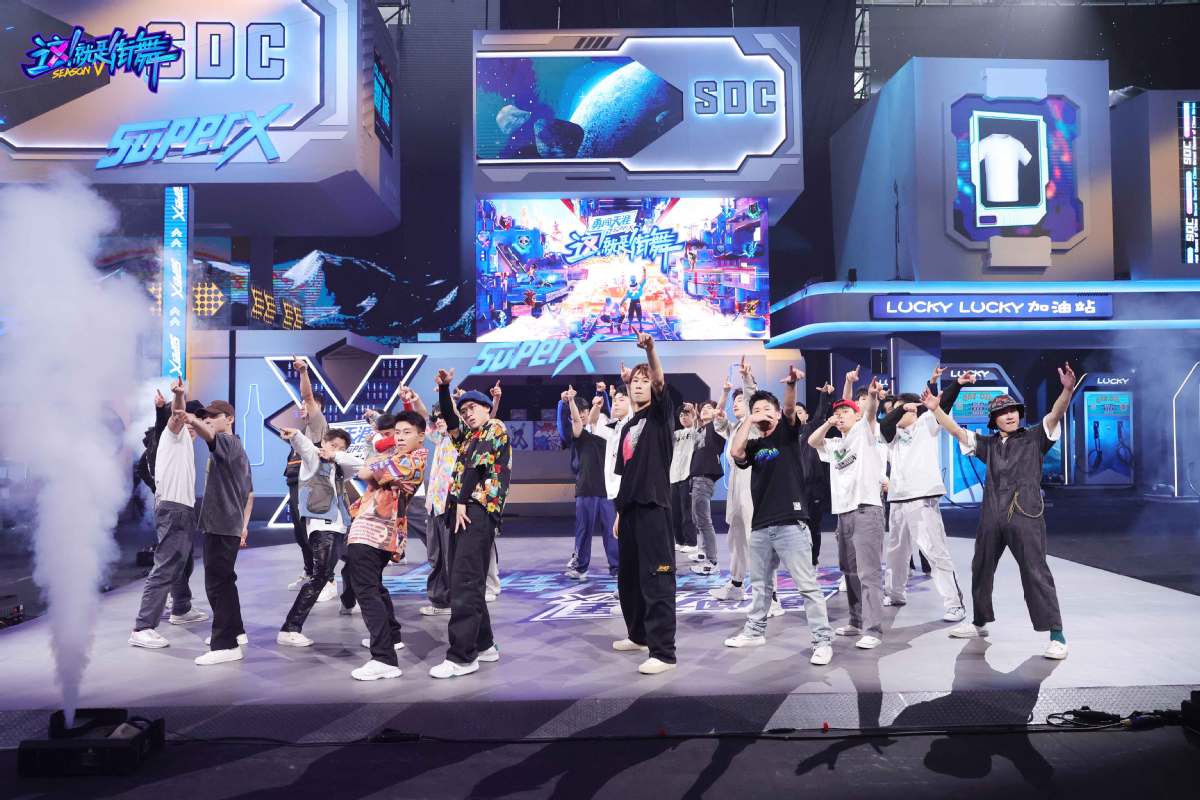 Performers poised to represent nation at 2024 Paris Olympics
Long Haotian's life changed forever in 2013 at the start of his teenage years.
Taking a computer class at school, Long was captivated by a short video featuring a young man performing a type of dancing that he had never seen before.
The dancer displayed athleticism, agility and creativity, and after school, Long practiced the movements by simply imitating them.
He was unable to discover the dancer's name, but later found that he had been performing break dancing, after which Long spent hours after school practicing and perfecting these moves.
However, Long's parents were strongly opposed to his new hobby. Born in a small village in the Youyang Tujia and Miao autonomous county, Chongqing, they expected Long to go to college before finding a good job in a big city.
As his parents made a living from farming, they had no idea what break dancing was, or why Long had become obsessed with it. They feared that it would be a bad influence on him and affect his academic performance.
Break dancing originated in New York City in the 1970s among young Latinos and African Americans. Such dancers are also known as b-boys or b-girls.
The activity grew as rap and hip hop music became more popular, and it is now considered one of the four pillars of hip hop culture, along with rap, DJing and graffiti writing.
Long, a rebellious teenager at the time, ran away from home to show just how determined he was to pursue his passion for break dancing.
In 2013, his father reluctantly approved Long's decision to learn this form of dancing, and sent him to study it at the Beijing Contemporary Music Academy.
From early morning to late evening, Long practiced hard at the school. Dancing alone, he experienced numerous injuries, including torn ligaments, but his hard work paid off.
Since 2017, Long has won national street dance competitions. When the International Olympic Committee, or IOC, announced that break dancing would make its Olympic debut at the Youth Olympic Games in Buenos Aires, Argentina, in 2018, Long was selected as one of the dancers to represent China in the trial run for the Games.
"I was very confident when I applied to join the national team. More than 10,000 dancers nationwide applied to compete, and I believe I was the best," he said.
Along with three teammates, Long competed in the trial run in Japan against break dancers from around the world. The quartet won the final qualification for the Chinese team by finishing fourth in the trial.
"It was definitely a highlight of my career as a dancer. When I heard that break dancing would debut at the 2018 Youth Olympic Games, I was very excited. It had moved from the streets to the Olympics, which was significant," said Long, now 22. "It was my dream to dance for China, and I'm happy that I made it.
"We formed our first break dancing team at national level for the Games in Buenos Aires. Everything was new and fresh. We had scientific and personalized coaching, just like professional athletes. We also had a practical dietary guide for health and performance," Long said.
"For the first time, I got a sense of belonging as a break dancer. I proved myself, and it was a wonderful experience."
Long's parents and other relatives also changed their attitude about his persistence with and passion for break dancing, asking him numerous questions about his training and competitions.
"It feels great to be recognized as a break dancer by my own family," he said.