Drawing inspiration
Share - WeChat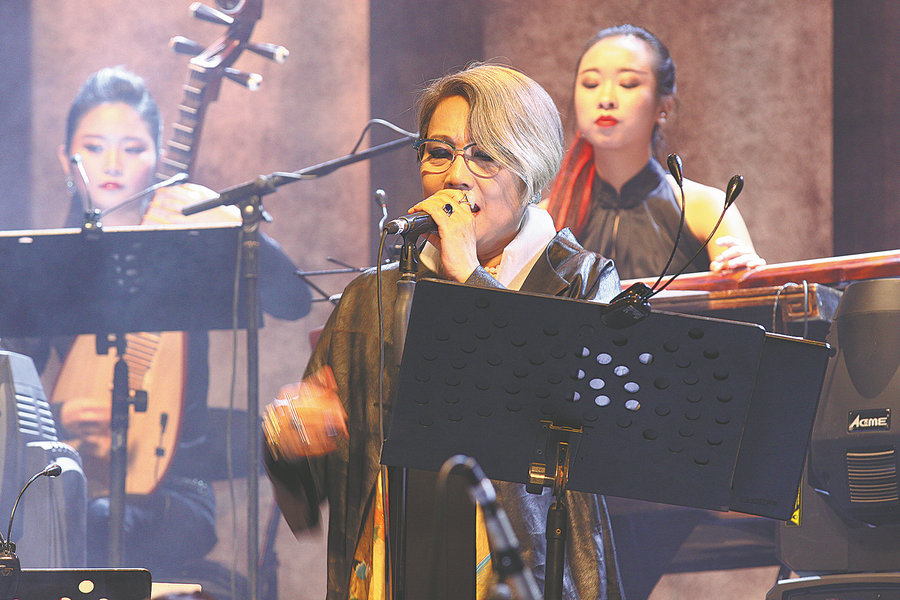 She was intrigued by the theme since, like many Chinese people, she watched the classic domestic animation The Monkey King: Uproar in Heaven as a child. She was also eager to learn if the composing process, which keeps her brain active, would be helpful to her recovery.
"I spent eight months working on the new composition. In the beginning, I could only work for half an hour a day, gradually building up to one hour," says Liu. "I call the new work 'a celebration of life'."
The Monkey King, or Sun Wukong, is a character from the classic Chinese tale Journey to the West, by Ming Dynasty (1368-1644) writer Wu Cheng'en. The story follows the adventures of a Tang Dynasty (618-907) monk and his three disciples during their journey to obtain Buddhist scriptures.
Produced and released by Shanghai Animation Film Studio during the 1960s, the animated film The Monkey King: Uproar in Heaven has become one of the best-known "superhero" animations in China, and has been enjoyed by both children and adults.
"I watched it over and over again, and it inspired me to imagine. All the movements and scenes from the animation made me very excited. The music came naturally and smoothly," says Liu.
The original music featured in the film is traditional Chinese music. Musical instruments, such as suona (a double-reed woodwind instrument), gongs and cymbals, vividly portray the character of the Monkey King, who is powerful and unbeatable, always doing somersaults and full of life. In Symphonic Dances The Legend of Monkey King, Liu also used traditional Chinese musical instruments, such as percussion and pipa (a four-stringed Chinese lute), as well as guitar and piano, to go with the symphony orchestra, bringing the character to life.
Her music gives those traditional Chinese musical instruments a contemporary twist, as well as showcasing their versatility.
"Working on the new piece was very good for me. Before I fell ill, I was pessimistic. To my surprise, I became more optimistic by writing the new piece. You can hear it in the music," says Liu.
"I always loved dancing. It's a piece that makes you want to dance," she adds.
Born in Beijing, Liu learned to play the piano as a child. In 1978, Liu and her classmates, including Tan Dun, Chen Qigang and Guo Wenjing, were among the first group of students to be admitted to the Central Conservatory of Music after the "cultural revolution" (1966-76). They've also become the first generation of Chinese composers to be recognized by Western audiences.
Like many young musicians, Liu tried to explore and build up her own music world by experimenting in different art fields and working with different artists.
In 1985, she achieved fame with her novella You Have No Choice (Ni Bie Wu Xuan Ze), depicting a group of highly gifted, but frustrated music students.
In 1987, she visited the United States, where she met and worked with local jazz and blues musicians. Later, she lived in London, before moving to New York in 1993. One of her best-known albums was Blues in the East, which was released in 1995. It was her debut album, which saw her collaborate with top jazz and blues musicians in New York, such as Bill Laswell, Henry Threadgill and Umar Bin Hassan. Liu's following album, China Collage, in 1996, saw her compose for pipa and voice. Her oeuvre also covers opera, movie soundtracks, dance and theater.