Realizing young people's hopes and aspirations
Share - WeChat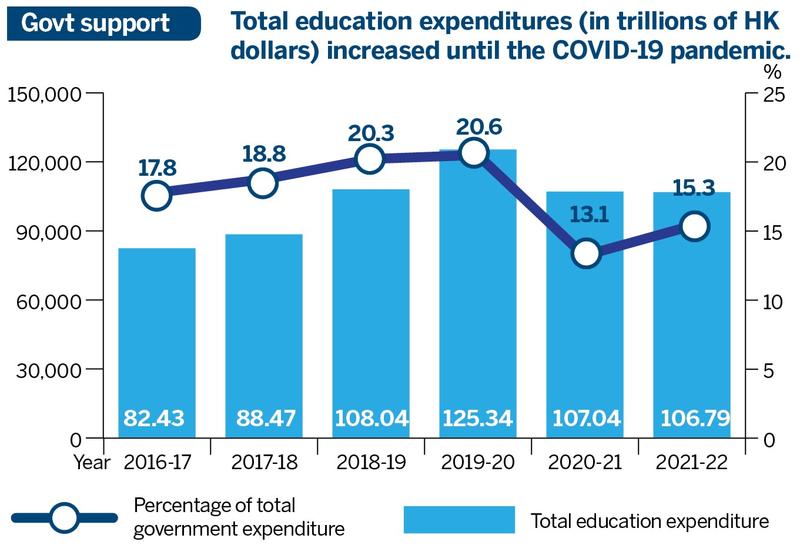 Hong Kong's education sector and youth leaders hope that Chief Executive John Lee Ka-chiu's first Policy Address will provide a concrete blueprint for youth development and create more opportunities for young people to move up the social ladder.
They've put forward a series of suggestions, including advancing vocational education, devoting more resources to help students, strengthening youths' sense of national identity and offering them more support in purchasing homes.
Lawmaker Joephy Chan Wing-yan — the youngest member of the city's seventh-term Legislative Council — hopes that the upward mobility of young people can be lifted by reducing their financial burdens and providing them with opportunities to explore their strengths and interests.
She urged the special administrative region government to use more resources for vocational education, such as introducing a dual-track vocational education system in junior and senior secondary schools.
Such a system would be helpful in increasing students' career options and strengthening the combination of vocational training and career planning.
Chan notes that many young people in Hong Kong complete their education with student loans, and are worried that their debts could restrict their thinking and development.
The government should require students to pay only the interest on their loans on condition that they'll make the annual loan repayments on time. This would allow them to think about their future without being burdened by financial problems.
Stressing the necessity to enhance young people's sense of national identity, Chan suggests that the government should set up a special committee to formulate specific teaching guidelines on national education for local teachers and students.