Cultural Tour of Peking Opera highlights ancient art form
Share - WeChat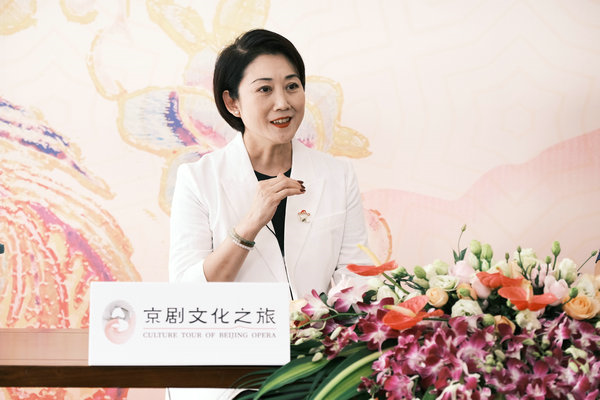 Veteran Peking Opera performers Du Zhenjie and Zhang Huifang joined in the Culture Tour of Peking Opera Master Forum, which was launched by the Beijing Overseas Cultural Exchanges Center.
They shared their lives of learning and doing the 200-year-old traditional Chinese art form, and performed excerpts from classic pieces Farewell My Concubine and Wujiapo in a courtyard located in Di'anmen in downtown Beijing on Sept 27.
Both artists work with the Jingju Theater Company of Beijing. Peking Opera, also known as Jingju in Chinese, is an art form combining a variety of art forms, such as singing, dancing, martial arts and drama. It was listed as an Intangible Cultural Heritage of Humanity by UNESCO in 2010.
Culture Tour of Peking Opera was launched in 2020 to showcase the ancient art form through different aspects, such as live performances, forums, lectures and taking audiences to the backstage of shows.
Now, Culture Tour of Peking Opera Experience Center, which is located in Di'anmen, is under construction, which will serve as a hub for Peking Opera lovers.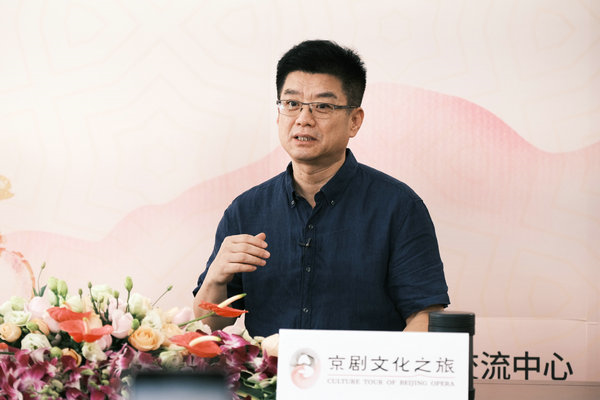 Most Popular