Into the woods
Share - WeChat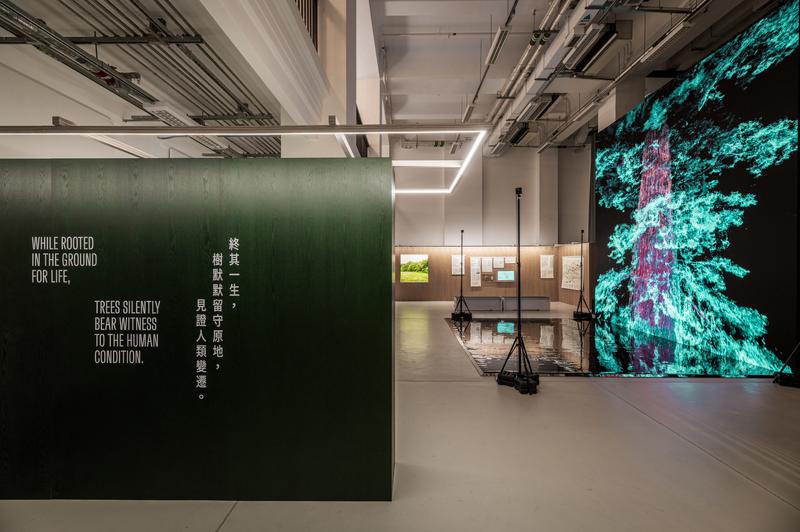 Arguably, the show's piece de resistance is Treehugger: Wawona, an LED digital installation and a VR experience created by the London-based art collective Marshmallow Laser Feast. The piece was inspired by the team's visit to California's Sequoia National Park. Giant sequoias can stand up to 85 meters tall, with trunk diameters of 6 to 8 meters. The sheer scale of the trees "drove home the significance of 'tree time' and the importance of exploring nonhuman perspectives to form a better understanding of our place on the planet", the collective explains.
The VR experience they've created is not unlike Alice's trip down the rabbit hole. Carrying a heavy backpack (part of the VR kit), viewers are led inside what feels like a bottomless giant tree trunk, to be engulfed by mysterious streams of rainbow light and taken on a journey along the tunnel. Now and then a window comes into view, offering a glimpse of rain falling on the grassy patch on which the virtual tree stands.
"It's a virtual representation of a very real tree," says the collective. "The film presented on the LED wall is a real-time render produced from a high-powered computer attached to the LED wall. The computer runs a real-time graphics application that's generating (visual) content. We built all this content from a detailed, volumetric lidar (3D laser scan) of a giant sequoia in order to produce the 3D model to develop the content within the application — besides curating the effects, environment and audio to create a fully immersive experience."