Chengdu remains strong as COVID-19 cases increase
Share - WeChat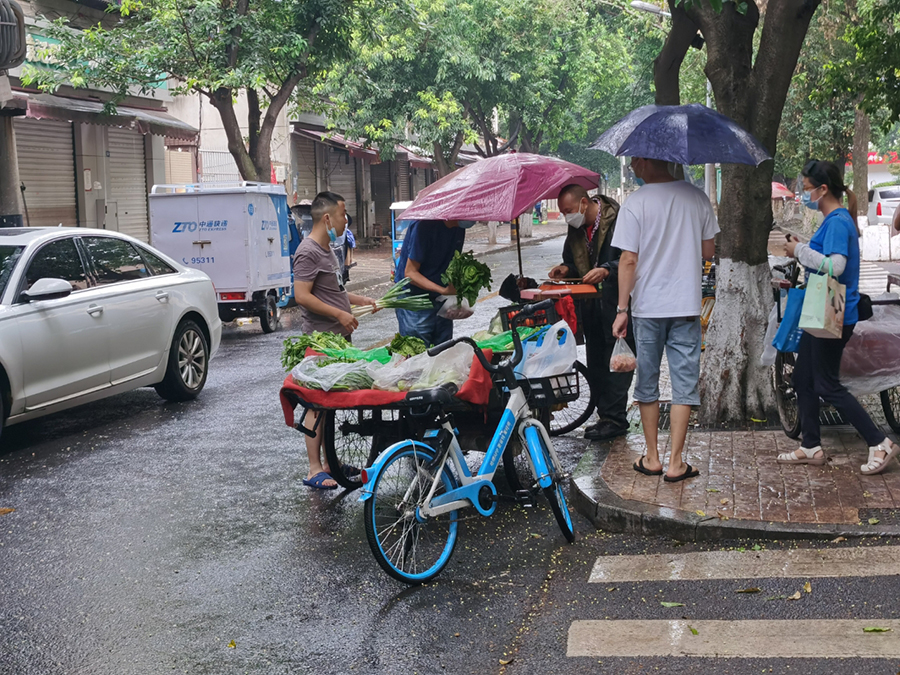 Chengdu, a capital city in Sichuan province, reported 103 local COVID-19 cases and 47 asymptomatic cases on Thursday, bringing the tally to 673 and 243 respectively, according to the Health Commission of Sichuan province.
Chengdu started citywide static management at 6 pm on Thursday, with residents required to stay home and unnecessary businesses suspended. Households confined at home can send one family member out for two hours once a day to buy daily supplies with a negative nucleic acid result from within 24 hours, according to regulations pertaining to the static management.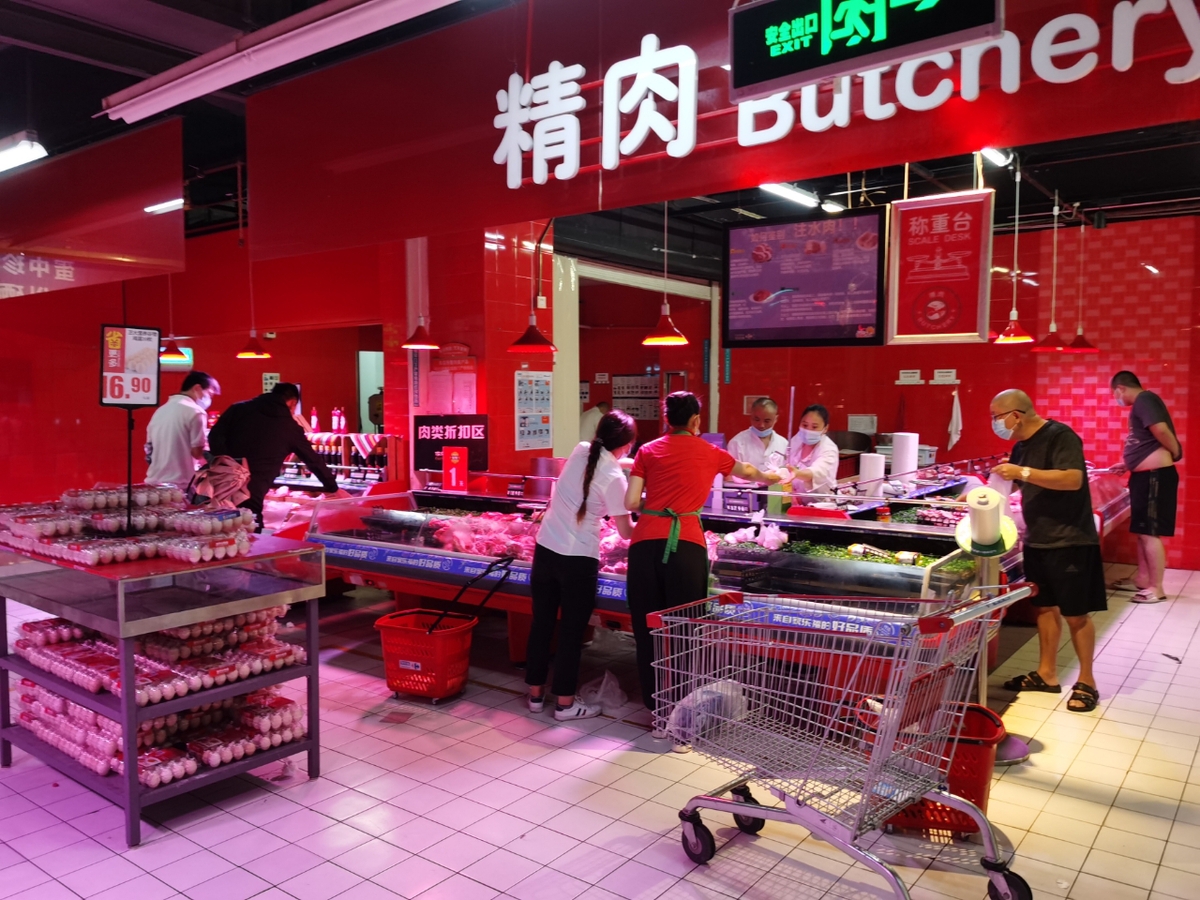 Li Linyuan, a middle-aged executive with the department of finance in a Sino-Japanese joint venture in Chengdu, had to stay at home to work.
Early on Friday morning, she got up very early to buy pork and vegetables for lunch and supper in the Dili Fresh supermarket near her home.
"I was happy not to have been involved in the panic buying yesterday (Thursday). Food in the supermarket is fresh and abundant. Many customers who had queued up for a long time while panic buying yesterday said they regretted it," Li said.
As supermarkets including Hong Qi Chain, Carrefour and Hema Fresh are open, residents were able to buy fresh vegetables and meat on Friday.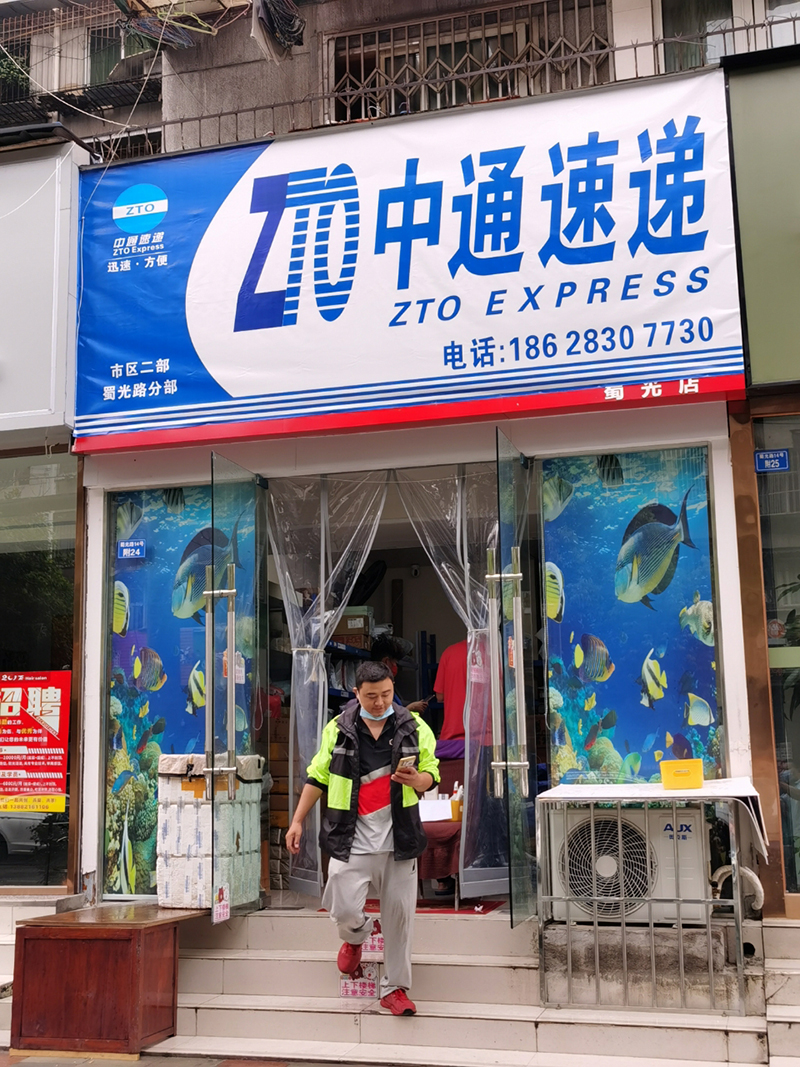 Several customers surrounded a fresh meat counter in the Carrefour supermarket near the Yangxilijiao station of Chengdu Metro on Friday morning, pondering what to buy as there was a great variety of meat.
Chen Yufeng, a middle-aged guard at the entrance to a Carrefour supermarket near the Yangxilijiao station of Chengdu Metro, said her supermarket opened at 8am and will close at 10 pm as usual.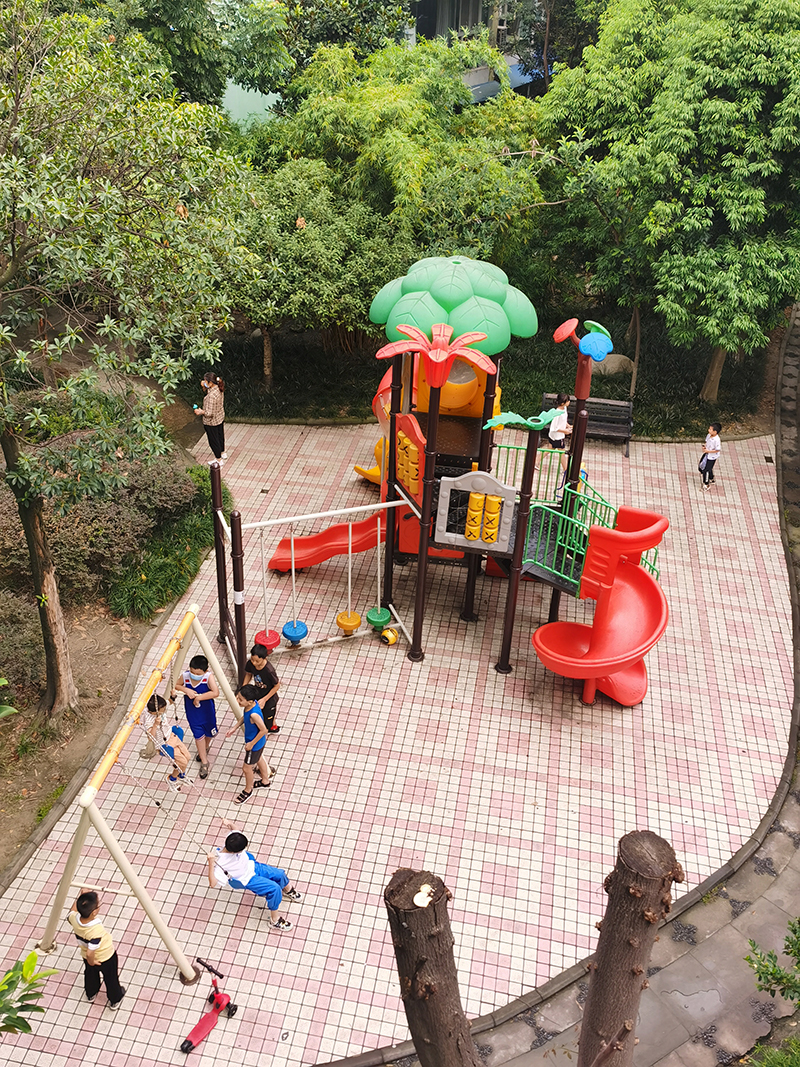 According to Zhang Jinquan, head of the Chengdu municipal bureau of commerce, the city's 31 key supply enterprises such as Hong Qi Chain and Carrefour have increased their stocking of meat, vegetables, eggs and milk and other daily necessities by two or three times their usual daily standard, and residents in Chengdu do not have to rush to buy and hoard, he said.
The Chengdu Metro, buses and express delivery companies are in operation as of Friday.