The sound of rural music
Share - WeChat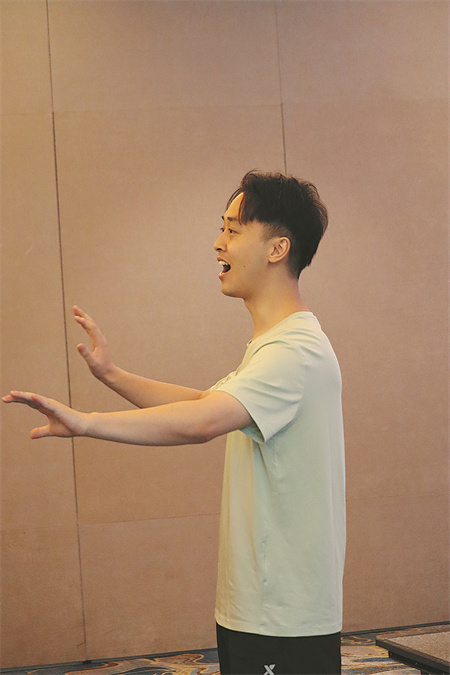 Tang Honglin, a music teacher at Gu's school since 2014, says understanding the strengths and weaknesses of every participant was the key to a successful choir.
"I understand him (Gu) because I was like him. My parents were away at work and I felt abandoned, which made me an introvert. Music gave me the freedom to express myself; it became my oasis of happiness when alone," the 31-year-old co-founder says.
Born in Renshou county, Tang was left in the care of his grandparents because his parents worked in Guangzhou, Guangdong province. They came home only once every two to three years. He graduated from a school in Mianyang, Sichuan, in 2014 with a major in music education.
Tang says children in the county are not as privileged as those in big cities who are introduced to music at a very young age and learn to play various instruments.
"When I began to teach music at the school, I had no idea where to start. We floated the choir to inspire children to sing and have fun together, something that made them happy and compensated for the economic privileges they didn't have," he says.
Today, Dongfanghong Primary School has four music teachers and boasts better infrastructure, says Tang. The choir trains for 30 minutes during the daily noon break and has two classes after school every week.
"As a music teacher, I too benefited from the Beijing trip. I met teachers from other rural schools and we exchanged ideas about music education. Hopefully, we will participate in more such shows, which will give the children exposure and broaden their horizons," he adds.
The Aug 14 concert was organized by Tencent and Hefeng Art Foundation, which launched a charity project in 2017 to promote fine arts, dancing and music education in rural China.
Most Popular