Youth appeal
Share - WeChat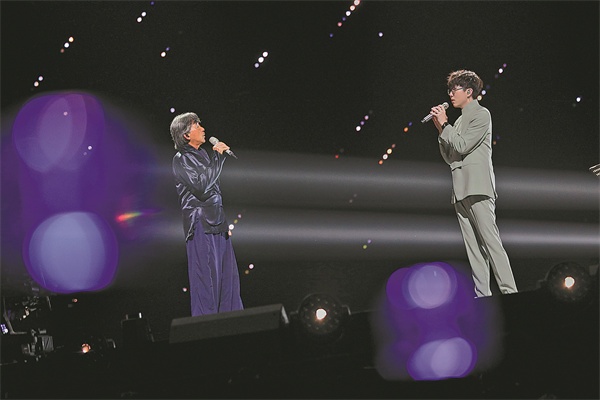 Hong Kong pop music, or Cantopop, was born in the 1970s. It's a combination of the time-honored Yueju Opera, or Cantonese Opera, which is rooted in the Cantonese-speaking areas mainly in Guangdong province, and a mix of Western-style pop music and catchy expressions that voice the aspirations of grassroots workers in the Hong Kong Special Administrative Region. Hey presto, the beat is infectious.
Cantopop also gives listeners a sense of Hong Kong's evolution over the past half century.
The TV reality show, Infinity and Beyond, finished airing last month. It chronicled how Cantopop developed and explored the cultural connection between Hong Kong and the mainland.
The show invited singers well-versed in this genre, including George Lam, Sally Yeh and Hacken Lee, to collaboratively perform Cantopop classics onstage with singers from the mainland in innovative ways, reminding people of the heyday of Hong Kong's music industry when the songs garnered a huge fan base, especially in the 1980s and '90s.
The program also interviewed music producers and lyricists of different ages, including Cheng Kwokkong, 81, and Andrew Lam Manchung, 63, composer Chiu Tsanghei, 55, and singer-songwriter Eric Kwok, 48, to share behind-the-scene stories of how they created the Cantopop classics.
Most Popular