Nurture nature for our future
Share - WeChat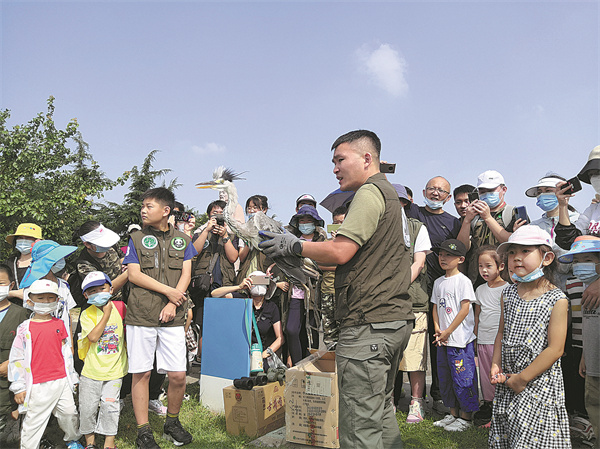 After graduation, Xu worked for years in a local foreign trade company. But he quit his job in 2017 and decided to follow his passion for wildlife protection full time.
"Someone has to do it," says Xu, downplaying his contribution of years, even if that meant sacrificing his wealth.
He sold the apartment his family lived in and used the money to build animal and plant shelters, nurseries and rescue stations that he now uses for awareness campaigns.
"I'm nobody," he says. "Though I have a big 'green dream'."
In 2018, Xu launched the district-level Chengyang Wildlife Protection Society in Qingdao, the first of its kind in Shandong.
Spring and autumn are the busiest periods of the year for him and the volunteers of his organization. Birds nest and breed in Chengyang and migratory birds make a stopover in Laoshan, also a provincial natural conservation area.
Most Popular