Nurture nature for our future
Share - WeChat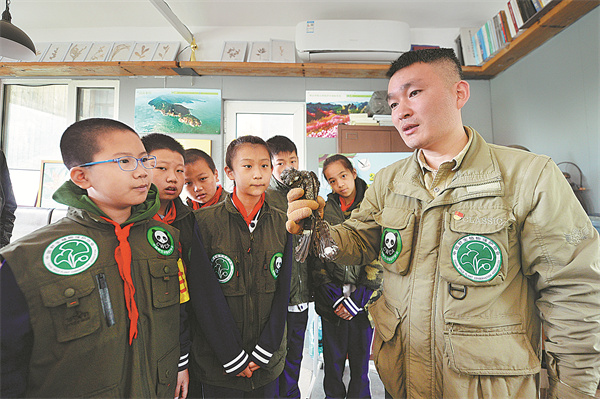 The respect for life is a kind approach, says a man who has taken up the protection of Mother Nature as his lifetime work.
Xu Liqiang, 41, is the founder of a grassroots wildlife protection group in Chengyang district in Qingdao, Shandong province.
He has devoted more than 20 years to saving wild animals and plants, as well as raising social awareness about conserving biodiversity.
His efforts have made a difference: From 2009 to 2020, more than 1,700 wild animals had been saved or sheltered, including rare bird species under State-level priority conservation in China, such as the oriental scops owl, northern goshawk and the endangered yellow-legged button quail.
Most Popular