Dissolving heart repair device proves successful
Share - WeChat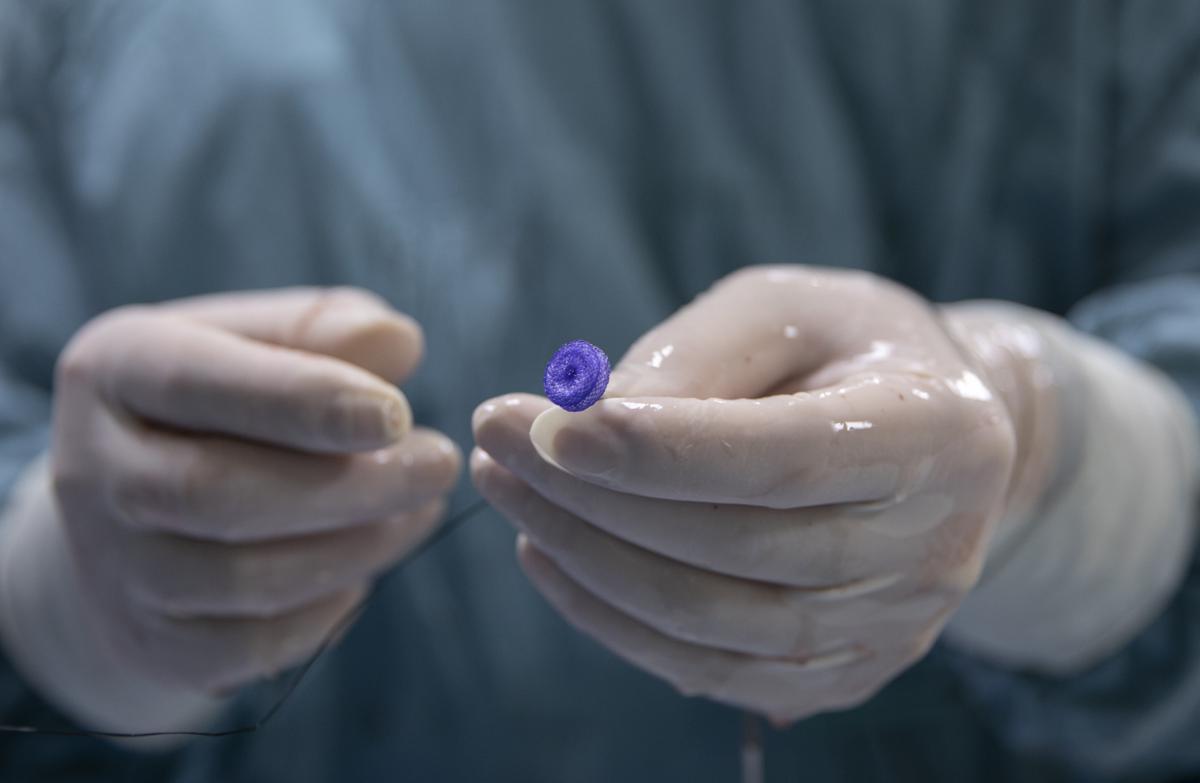 Doctors at Wuhan Medical Care Center for Women and Children recently implanted a fully absorbable occluder — a device that closes openings in the heart that failed to close during fetal development — in a 2-year-old child with congenital heart disease.
Ultrasound showed that the occluder was well formed and the treatment effect was ideal, the hospital said, adding that the child was discharged on Aug 8, four days after the operation.
The boy was found to have a ventricular septal defect, a common congenital heart condition, when he was 7 months old. His parents took him to the hospital after they noticed the defect worsening.
Interventional occlusion is one of the common methods for the treatment of such a defect, said Zhang Yong, the doctor who performed the operation.
In the past, a traditional metal occluder was used in treatment, but metal ones remain permanently in the patient's body, which may cause long-term complications, such as allergies, Zhang said.
The fully absorbable occluder system was wholly developed by Chinese companies. After completing the repair function of the heart defect, it gradually degrades into water and carbon dioxide and is safely absorbed by the body.
In February 2018, Chinese doctors completed the world's first fully absorbable occluder implantation. In July, a fully absorbable occluder was successfully implanted in three children.