Big Way to cherish life
Share - WeChat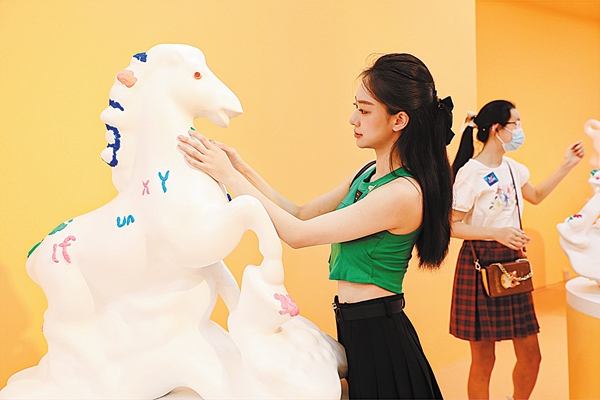 In 2016, Hofman was invited by the first Wuzhen International Contemporary Art Exhibition to install a giant pink fish made of foam boards in the water town in Zhejiang province. The Floating Fish made headlines and ramped up tourist footfall in Wuzhen.
Last year, the artist created the super adorable Selfie Panda at a shopping center in Dujiangyan in Sichuan province. Another giant panda installation is planned for later in Chengdu, the capital of Sichuan.
Van Driel credits Hofman's genius and the efficiency of local workers for his growing fame in China.
"His installations can be quickly made by Chinese workers. What could take three months in Europe, takes only a month in China," she says, adding that the 25-odd customized animal installations for the show in Beijing took less than half a year to finish.
Most Popular