Big Way to cherish life
Share - WeChat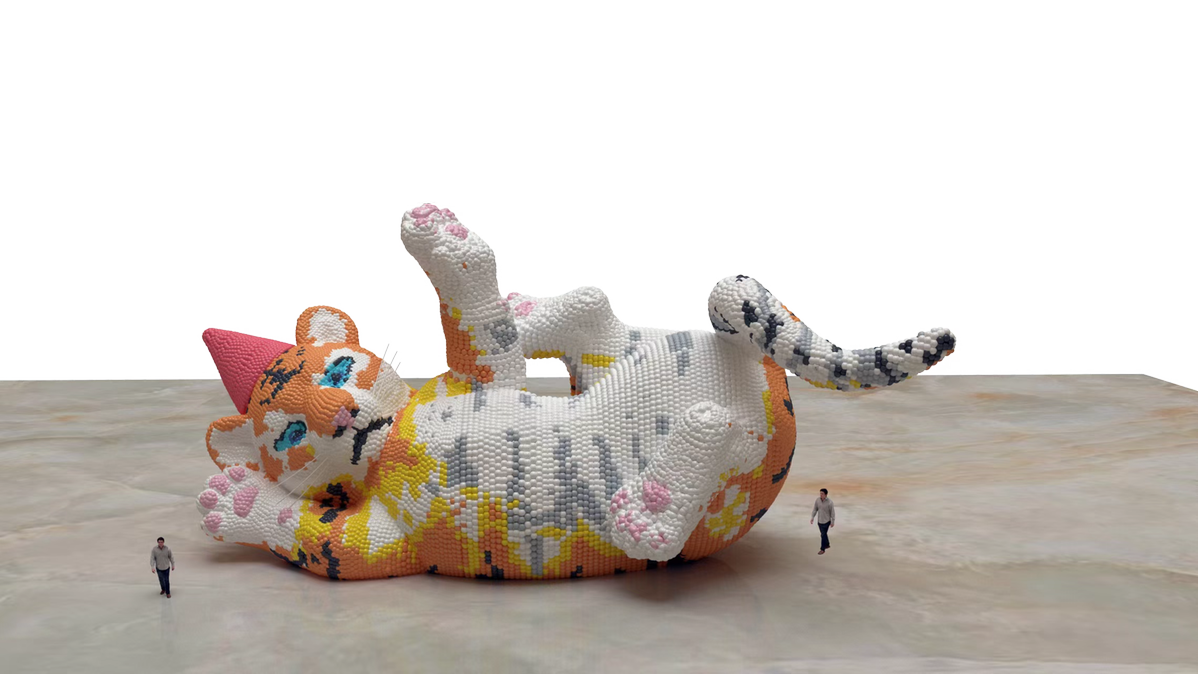 Size does matter
The USP of Hofman's artworks is their unusual scale. The Rubber Duck that floated on the river at Beijing's Summer Palace in 2013 was 18 meters tall. His current "zoo" collection, which includes the fluffy giant panda, is also enormous in both size and appeal.
The father of four himself is a giant of sorts, standing tall at more than 1.9 meters. Tidying up his children's toys, all very tiny compared to him, likely gave him the nudge to go big. "The sheer size of the object makes us all feel small, and this creates a sense of equality," Hofman justifies his obsession with size.
Apart from the epic scale, the artist pays special attention to texture. He wants his installations to be touch-friendly and uses identifiable materials from everyday life to make them. While the Birthday Tiger is made of balloons, the giant panda and a rat from the Fat series have coats made of wool. "It is important for me to find the perfect material that visitors can touch and feel. It is a challenge, too," he says.
Most Popular