Big Way to cherish life
Share - WeChat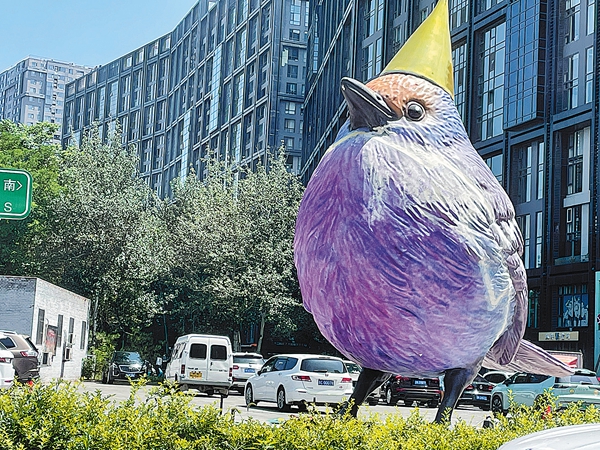 A staunch supporter of "public art in public spaces" and strictly against commercialization of his art, Hofman deploys his toy world strategy to make his installations endearing to all, regardless of age, gender, status, race, religion and geographical boundaries.
In the section "shop till you drop", he presents three installations, including a snake and a monkey with countless shopping bags. While it is cuteness alert at the outset, Hofman has a hidden agenda. He wants to shed light on consumerism, prompting reevaluation of human behavior.
"I use animals to mirror human nature. It is like a fable to drive home the point," he says.
Celebrate! is Hofman's first solo show at a museum in China. Many of his works have been displayed in the past in public spaces, on rivers and rooftops. The Rubber Duck, which has toured more than 20 cities across the globe, gained him popularity in China after its Summer Palace appearance.
Most Popular