Big Way to cherish life
Share - WeChat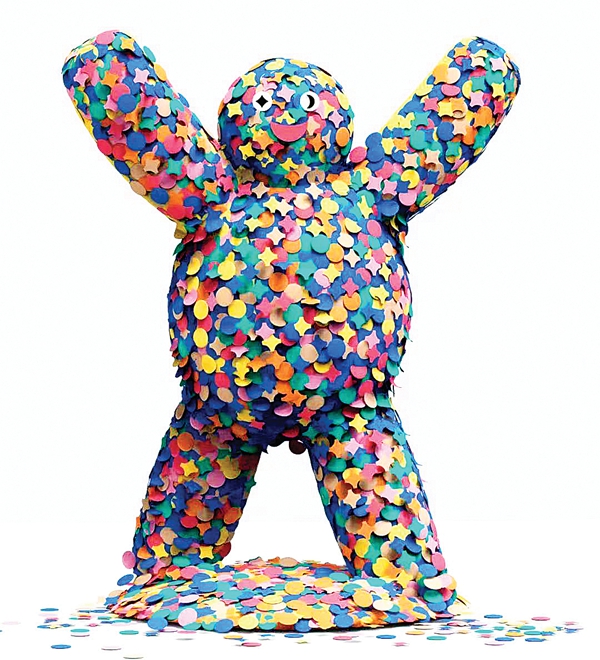 The star of the show this time, of course, is the Birthday Tiger. Hofman is known to expand his imagination in understanding local cultures, and this installation is an endearing tribute to the Year of the Tiger on the Chinese calendar. The giant cub is made of more than 1 million party balloons. It took a team of over 20 workers five days to finish the installation. The baby tiger, lying on its back in a playful feline pose, occupies a large part of the museum's second floor.
"The show is meant to remind people that we need to celebrate life, come together, interact with each other and be blissfully happy," says curator Anouchka van Driel, explaining that Hofman's seminal artworks aim to inspire joy and help people cope with the "new normal" triggered by COVID-19 curbs.
The artist, who could not make it to the show's opening on Aug 6, owing to pandemic restrictions, hopes his exhibition will capture the imagination of his audiences and encourage conversations between them. "To celebrate means to live in the moment. Life is precious and fragile, and we must learn to enjoy it," Hofman says.
Most Popular