Tibet receives broad support in anti-epidemic fight
Share - WeChat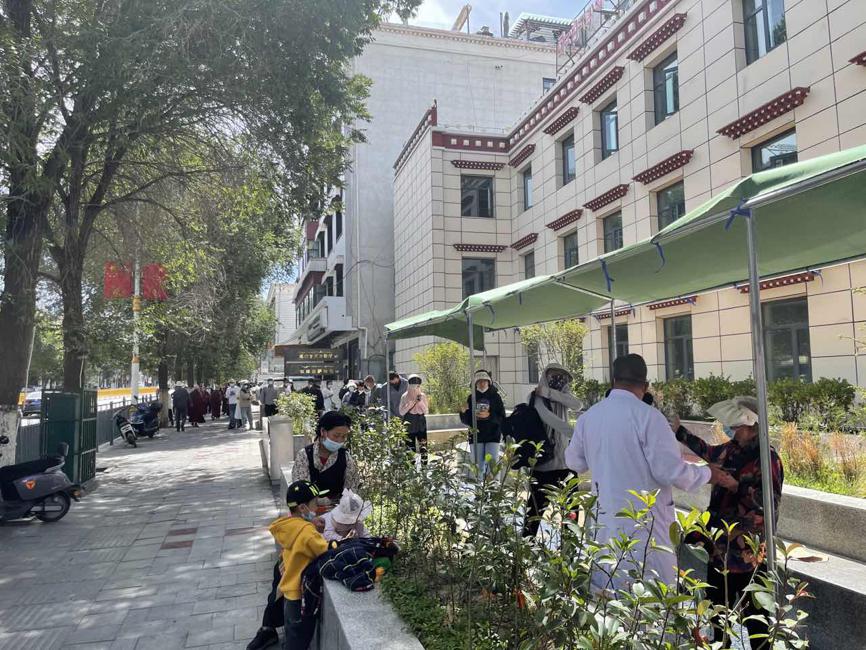 The Tibet autonomous region has had limited experience in handling the COVID-19 pandemic and support from the State and other parts of China has been pouring in, an official from the National Health Commission said on Wednesday.
The Tibet autonomous region has reported a cumulative 11 confirmed cases and 43 asymptomatic infections, breaking its 920-day infection-free streak by Wednesday afternoon.
Before the latest wave, Tibet had only one confirmed case of COVID-19, leading to a lack of experience in epidemic control, Guo Yanhong, an official with the National Health Commission's Bureau of Medical Administration, said at a news conference.
Guided by the State, Tibet has prepared for the possible outbreak by renovating hospitals, building temporary facilities, improving its testing capacity and storing medicine and epidemic control supplies, she said.
For example, the region's capital city Lhasa, with 870,000 residents, has one hospital accommodating confirmed or suspected patients with more than 200 beds. A temporary hospital with more than 2,000 beds is under construction.
Shigatse has one hospital with 155 beds and is building a temporary facility with more than 1,000 beds.
"Tibet has prepared in all aspects in response to the epidemic," she added.
In addition, the central government and other provincial governments have offered medical assistance to Tibet for a long time. Since 2015, medical professionals from other parts of China have gone to Tibet and helped local hospitals improve medical services.
More than 100 first-tier hospitals across the country have offered assistance to the hospitals in the region, improving their professional capability and nurturing doctors.
The improvement of hospitals' medical services has not only benefited the Tibetan people in seeking medical treatment, but also provided support in human resources and technology for the region to handle the epidemic, Guo said.
The State Council's joint prevention and control mechanism has sent a working team and top experts to the region to help contain the epidemic as soon as possible.
Other parts of China have also sent medical groups to the region to offer help.
To assist Tibet's fight against the epidemic, a medical team from Shandong province arrived in Lhasa on Tuesday afternoon. The team will work on epidemic prevention and treatment, Tibet Daily reported.
In addition, Shanghai, Heilongjiang and Jilin provinces are planning to send medical teams to the region in the coming weeks.
luowangshu@chinadaily.com.cn