In Tibet, Shigatse reports new COVID cases
Share - WeChat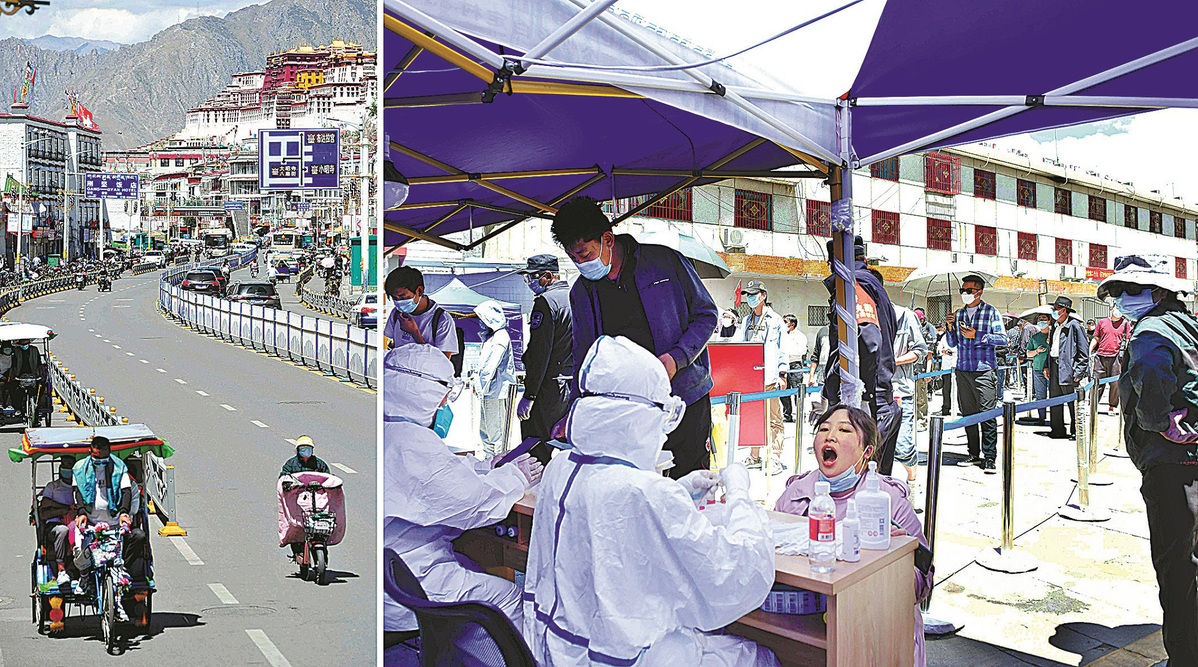 Shigatse, Tibet autonomous region, reported 13 new locally transmitted COVID-19 cases on Tuesday, according to a statement released by the city's epidemic prevention and control authority on Wednesday.
Among those, a 2-year-old child and a 56-year-old man were confirmed, while the others are currently asymptomatic. They have been transferred to designated hospitals for treatment, and all close and secondary close contacts have been quarantined, the statement said.
Shigatse recently designated 12 high-risk areas distributed throughout Gyirong, Drongba and Nyanang counties and Samdrubtse district. It added four new medium-risk areas in five counties, including Gamba, Nyanang, Dingri, Gyirong and Drongba. The rest of the city has been designated as low risk.
All counties and districts in the city were placed under strict control for three days on Monday, and people were not allowed to enter or exit, unless necessary.
All indoor cultural, sports and entertainment venues, such as bars, cinemas and libraries, have closed. The city has also halted activities including mass gatherings, celebrations, forums, training sessions, religious activities and the operation of kindergartens and nursing homes during the three-day period.
To assist Tibet's fight against the epidemic, a medical team from Shandong province arrived in Lhasa, the regional capital, on Tuesday afternoon. The team will work on epidemic prevention and treatment next, Tibet Daily reported.
In addition, Shanghai, Heilongjiang and Jilin provinces are planning to send medical teams to the region in the coming weeks.