Spokesman: DPP altering cross-Straits status quo
Share - WeChat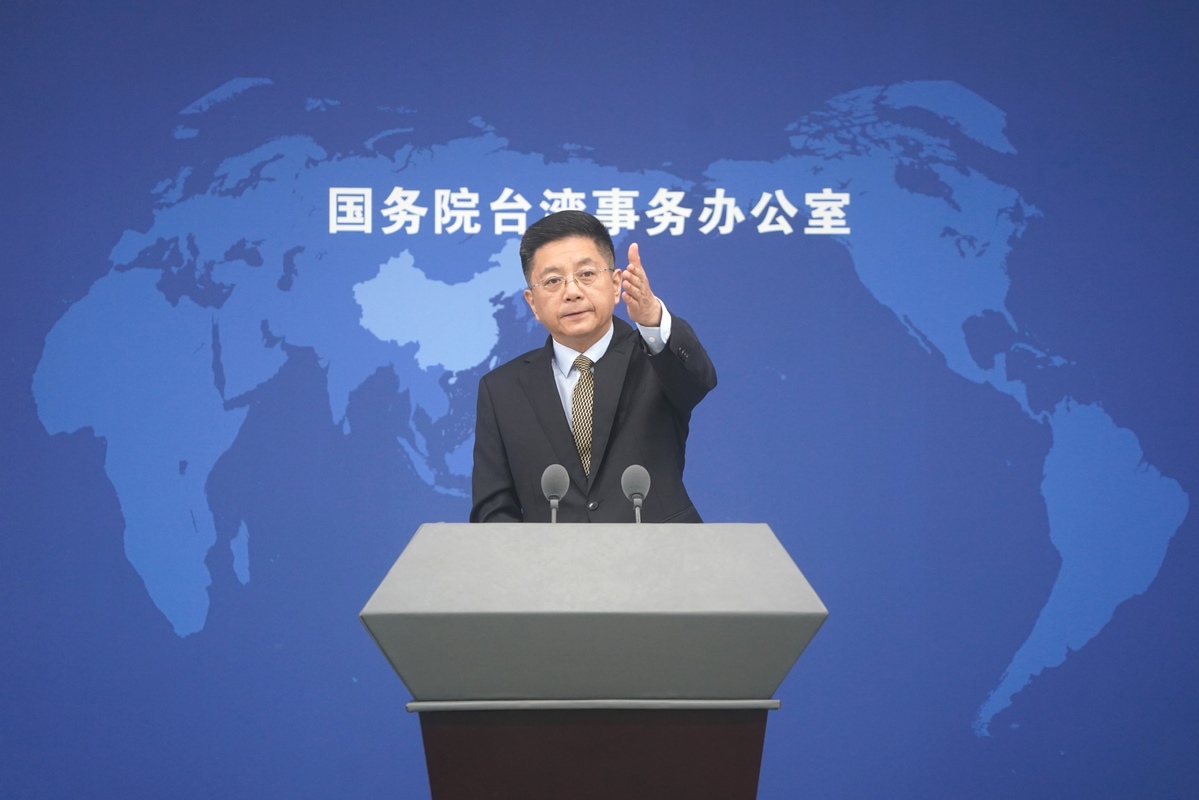 A Chinese mainland spokesman said on Tuesday the Democratic Progressive Party authorities in Taiwan are the ones altering the status quo across the Taiwan Straits.
Ma Xiaoguang, spokesman for the Taiwan Affairs Office of the State Council, said the "political farce" of the visit by United States House Speaker Nancy Pelosi on the island shows it is the DPP who has provoked tensions in cross-Straits relations.
The remarks came after Joseph Wu Jau-shieh, the island's head of external affairs, claimed the live-fire drills the People's Liberation Army conducted near the island after Pelosi's visit is a "military threat" to Taiwan and called for the world to support the island.
Ma said Wu is a "Taiwan independence" separatist and his remarks again revealed his stubborn nature.
The DPP seeks to achieve its political ambitions by selling out its interests and relying on foreign anti-China forces, especially the US, to realize the "independence" of the island, he said.
The mainland's struggle to defend national sovereignty and territorial integrity has received extensive support from the international community, and the vast majority of countries in the world have a clear understanding of the one-China principle, Ma said, adding the DPP cannot deceive the people of Taiwan and the international community.