Exploring tales from Central Axis
Share - WeChat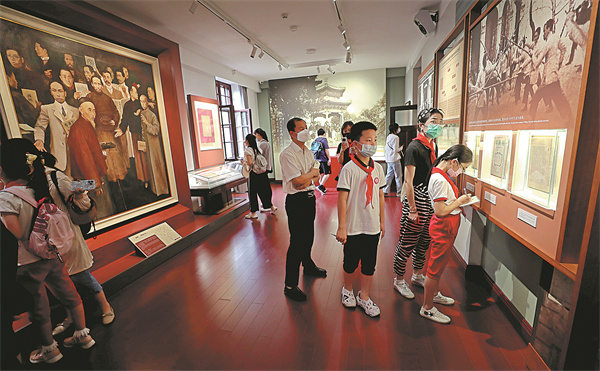 The Central Axis of Beijing is not just a study that explores architecture and urban planning since ancient times in China but it is also an important reminder about Chinese civilization to enhance cultural self-confidence, experts noted at the Beijing Cultural Forum in July.
An event themed on cultural inheritance and evolution was held at the forum, where officials and experts discussed the promotion of traditional Chinese culture, the construction of Beijing as "a city of museums" and the revitalization of cultural relics, among other topics.
Lyu Zhou, director of the National Heritage Center at Tsinghua University, was in charge of drafting the text for the Central Axis of Beijing when submitting the application to UNESCO for it to become a world heritage site in the future. He said during the discussions that he found a large group of people showing interest in the application process in the past, and meanwhile their awareness of protecting the old city of Beijing was enhanced.
Most Popular