China Writers Association seeks new talent
Share - WeChat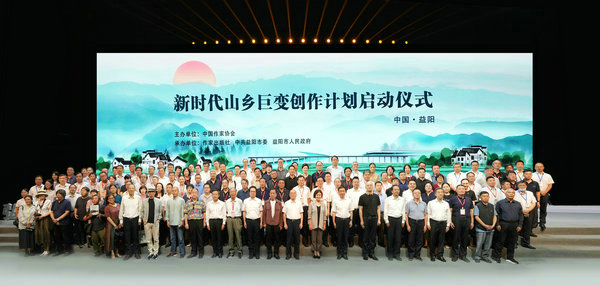 The China Writers Association recently held a launch ceremony for new creative writing plans about China's mountain villages, in Yiyang, Central China's Hunan province.
Dozens of writers, officials of the association and local government representatives attended the event.
It was held in Yiyang due to the city being hometown to Chinese novelist and translator Zhou Libo (1908-79), who wrote literature classics The Hurricane and Great Changes in A Mountain Village.
The Writers Publishing House is in charge of the first stage of the creative writing, which will last five years, starting in 2022.
They looked for original full-length novels, which showcase the great changes of the country's agriculture. They also looked for representations of rural China and Chinese agriculture.
They requested contributions from across the country and asked for recommendations from experts. By June 30, among 603 manuscripts had been submitted, 18 were chosen by the publishing house.
The association's vice-president Zhang Hongsen said in a speech that the ambitious plan aims to encourage those who live in the rural areas to tell their personal stories of China in the new era, and raise a group of new literature workers.
The association also launched the literature summit plan for a new era in Yiyang. Representatives from major publishing houses and literature periodical across the country signed an agreement to work with each other to publish and promote good-quality literary works.
Most Popular