PLA starts series of operations in air, waters around Taiwan
Share - WeChat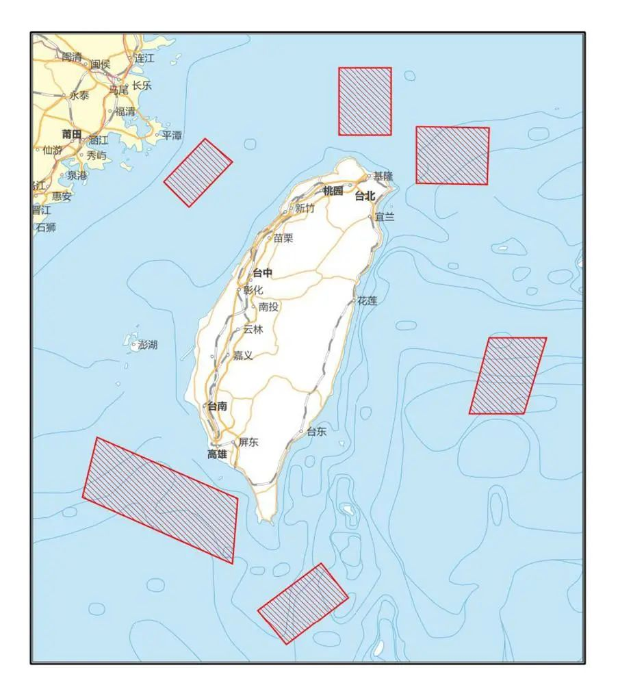 The People's Liberation Army's Eastern Theater Command announced late on Tuesday night that it had started a series of joint operations in the air and waters surrounding Taiwan starting on Tuesday evening amid the provocative visit to Taiwan by United States House Speaker Nancy Pelosi.
Senior Colonel Shi Yi, the command's spokesman, said in a statement that its naval and air forces will carry out joint exercises and training to the north, southwest and southeast of Taiwan. Meanwhile, long-range strike drills will take place in the Taiwan Straits and ballistic missiles will be fired into waters to the east of Taiwan, the spokesman added.
The operations are intended to act as a deterrent to the serious escalations made recently by the US on the Taiwan question and serve as a warning to "Taiwan independence" forces, he said.
Before the announcement, the PLA Air Force had sent its Su-35 fighter jets to cross the Taiwan Straits, China Central Television said on its social media account.
In a separate development, Xinhua News Agency said on Tuesday night that the PLA will conduct important military exercises and training activities, including live-fire drills, in the air and waters surrounding Taiwan.
The news agency said it had been authorized to publish information about the operations including the time — from noon on Thursday to noon on Sunday — and the geographical coordinates of the drill zones.
The statement asked ships and aircraft unrelated to the event not to enter the zones for safety reasons.
Senior Colonel Wu Qian, a spokesman for the Ministry of National Defense, also published a statement late on Tuesday night, saying that the PLA is on high alert and will take a host of targeted countermeasures to respond to Pelosi's visit.
He said that China has repeatedly warned about the severe consequences of such an act, but Pelosi was determined to provoke China and create a crisis.
Her visit has gravely violated the one-China principle and the three China-US joint communiques, seriously damaged the political foundation of China-US relations, and hugely jeopardized ties between the two countries and two militaries, Wu said.
The PLA will firmly safeguard China's sovereignty and territorial integrity and will definitely thwart "Taiwan independence" attempts and foreign forces' interference, he noted.