Beijing's cultural industry blooms despite COVID-19
Share - WeChat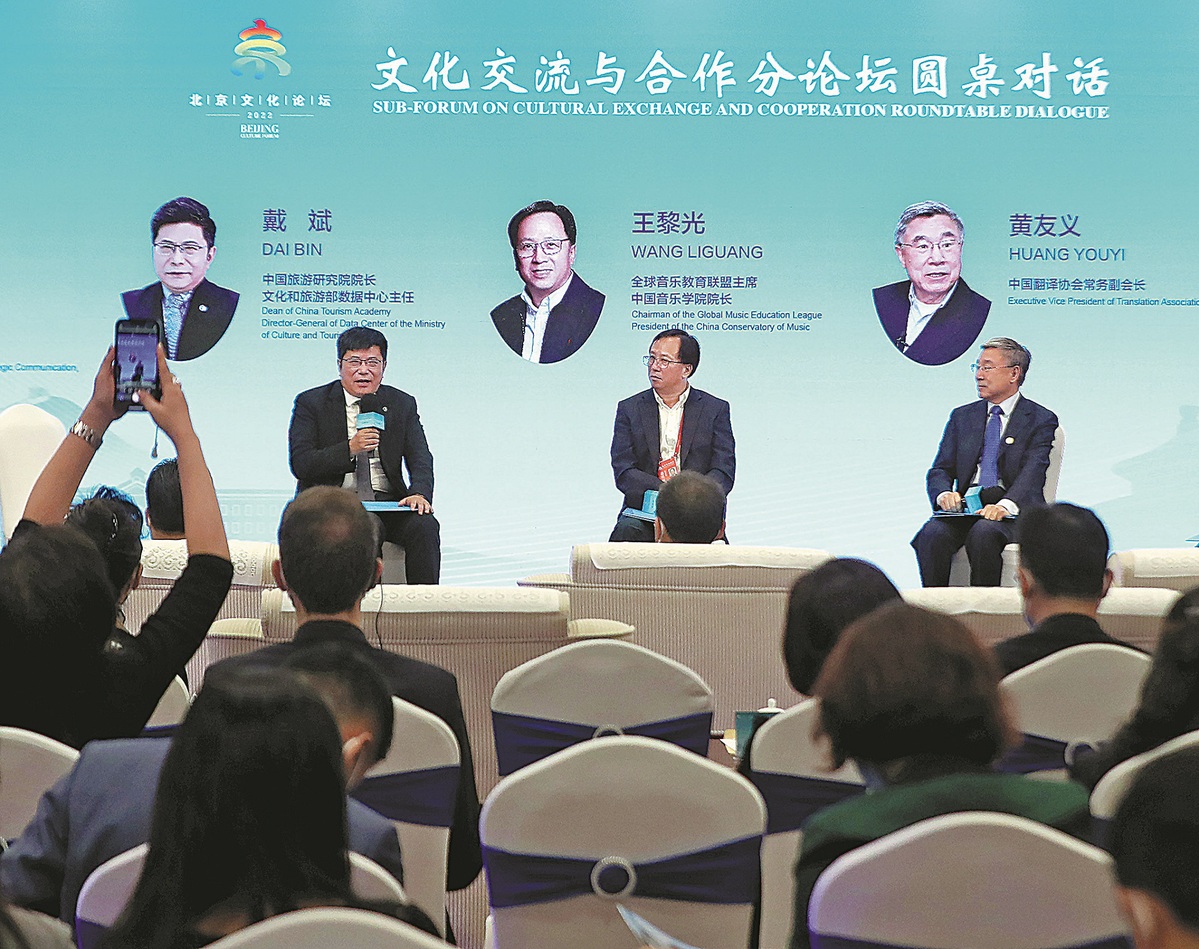 Beijing's cultural industry achieved double-digit growth despite the COVID-19 challenges last year, which has shown the capital's core status in the sector in China, according to a white paper released by the city government at the first Beijing Culture Forum on Tuesday.
"The Beijing Culture Industry Development White Paper" summarized the city's progress and advantages, saying that Beijing's cultural companies accelerated digital transformation and expanded online operations to make up for the limits faced offline.
According to official statistics, the capital's cultural industry brought in total revenue of 1.76 trillion yuan ($260 billion) in 2021, up 17.5 percent year-on-year. Profit for the industry last year reached 142 billion yuan, up 47.5 percent year-on-year.
"Last year, Beijing's per capita cultural and entertainment consumption was 1,367 yuan, which translates to an annual growth of 12.2 percent," said the white paper.
The import and export volume of Beijing's cultural products also grew greatly in 2021 with a year-on-year increase of 65.7 percent to $6.13 billion.
Cai Qi, Party secretary of Beijing, said at the forum that the city will continue to prioritize its cultural construction and protect historical and cultural relics to show the history and charm of the city.
"The city government will carry out more cultural projects to meet public demand and bring people a greater sense of happiness," he said.
Jin Wei, a vice-mayor of Beijing, said culture and technology are two major advantages of the city in terms of development. "We will further promote the transformation of technological innovation and accelerate the construction of Beijing into the global digital economic standard city," he said. "We will help to build a group of big companies to promote the innovative development of the digital cultural industry."
Sun Shangwu, deputy editor-in-chief of China Daily, who attended the forum on Tuesday, said that Beijing, as the country's capital and cultural center, has achieved extraordinary success in cultural innovation, inheritance and communication.
"The forum, which is rooted in Chinese culture with a world vision, will become an essential platform for promoting global civilization exchanges," he said.
The forum, themed around inheritance, creativity and mutual learning, opened on Monday. It is expected to fuel cultural innovation and help further establish the capital as the nation's cultural center.