Daily supplies ensured in Gansu outbreak
Share - WeChat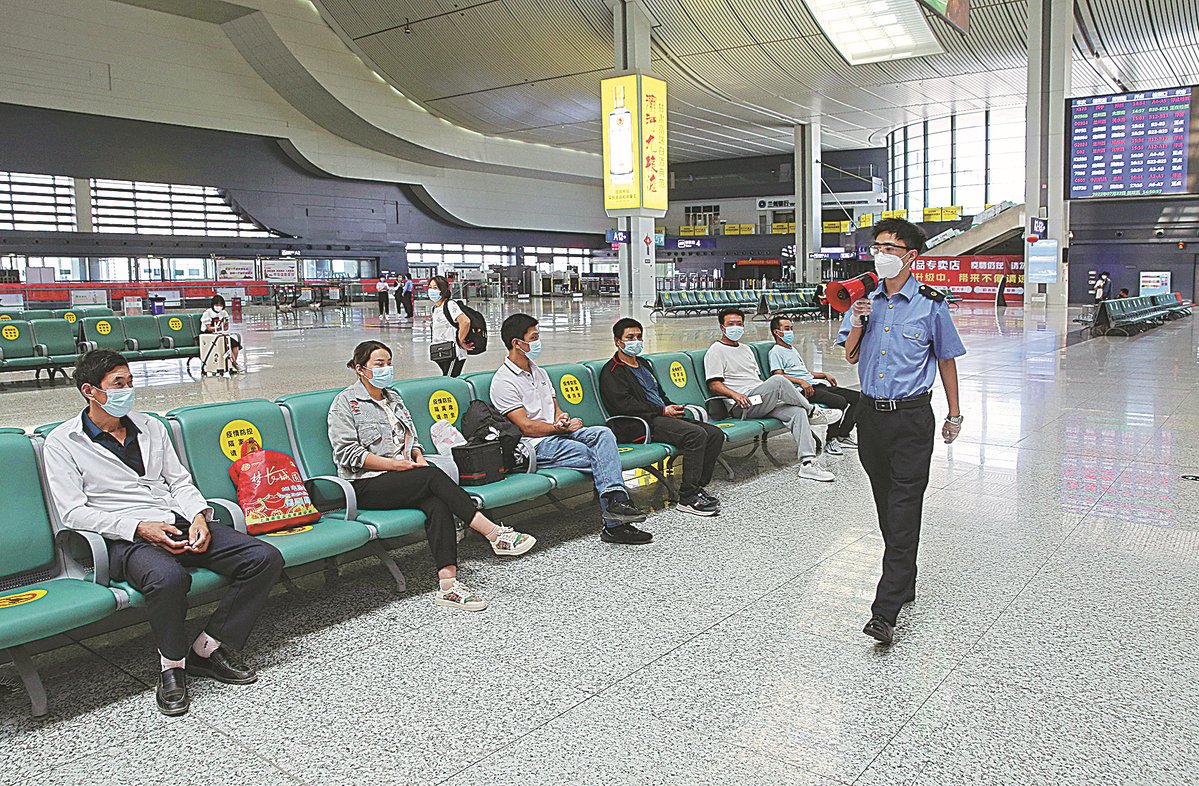 New local COVID-19 cases in Gansu province continued to climb as the virus spread from its provincial capital of Lanzhou to two ethnic autonomous prefectures, and coordinated efforts have been rolled out to ensure daily supplies, according to local officials.
Gansu in Northwest China reported 52 confirmed cases and 517 asymptomatic cases on Thursday, lifting the total since July 8 to 377 confirmed and 1,834 asymptomatic cases.
While Lanzhou reported most of the confirmed cases on Thursday and remained a hotspot, the number of asymptomatic cases registered in the Linxia Hui autonomous prefecture jumped to over 260, and that in Xiahe county of the Gannan Tibet autonomous prefecture rose to 52.
The provincial capital has completed three rounds of citywide nucleic acid testing, and the two prefectures have begun screening key regions and key groups, officials said at a news conference on Friday afternoon.
Wang Xuxia, an expert at the Gansu provincial center for disease control and prevention, said that the latest outbreak was triggered by the BA.2.38 strain, a branch of the BA.2 subvariant of Omicron.
"The virus has transmitted across at least five generations, but its spread has slowed down recently thanks to strengthened virus control measures," she said.
More than 1,160 medical workers have been dispatched to Lanzhou to aid the local fight against the disease and about 910 healthcare workers are on standby, said local officials.
In Lanzhou, following the designation of over 300 neighborhoods as medium-or-high risk areas, the city government has mobilized multiple sectors to ensure stable supplies of daily necessities for local people.
Ma Xingguo, head of the commerce bureau at the city's hardest-hit Chengguan district, said on Friday that the district has arranged 20 online merchants and 46 offline enterprises to deliver daily supplies. About 5,000 emergency packages of vegetables are also provided every day to people in need.
In the city's Qilihe district, farmer Zhou Wenjun hauled 300 bags of vegetables to a locked-down residential complex on Wednesday.
"Due to the outbreak, I was unable to sell vegetables to other regions and was concerned about them rotting in the field," he said.
"Thankfully, the government arranged the delivery and issued special permits to us."