President sets out new vision for Xinjiang
Share - WeChat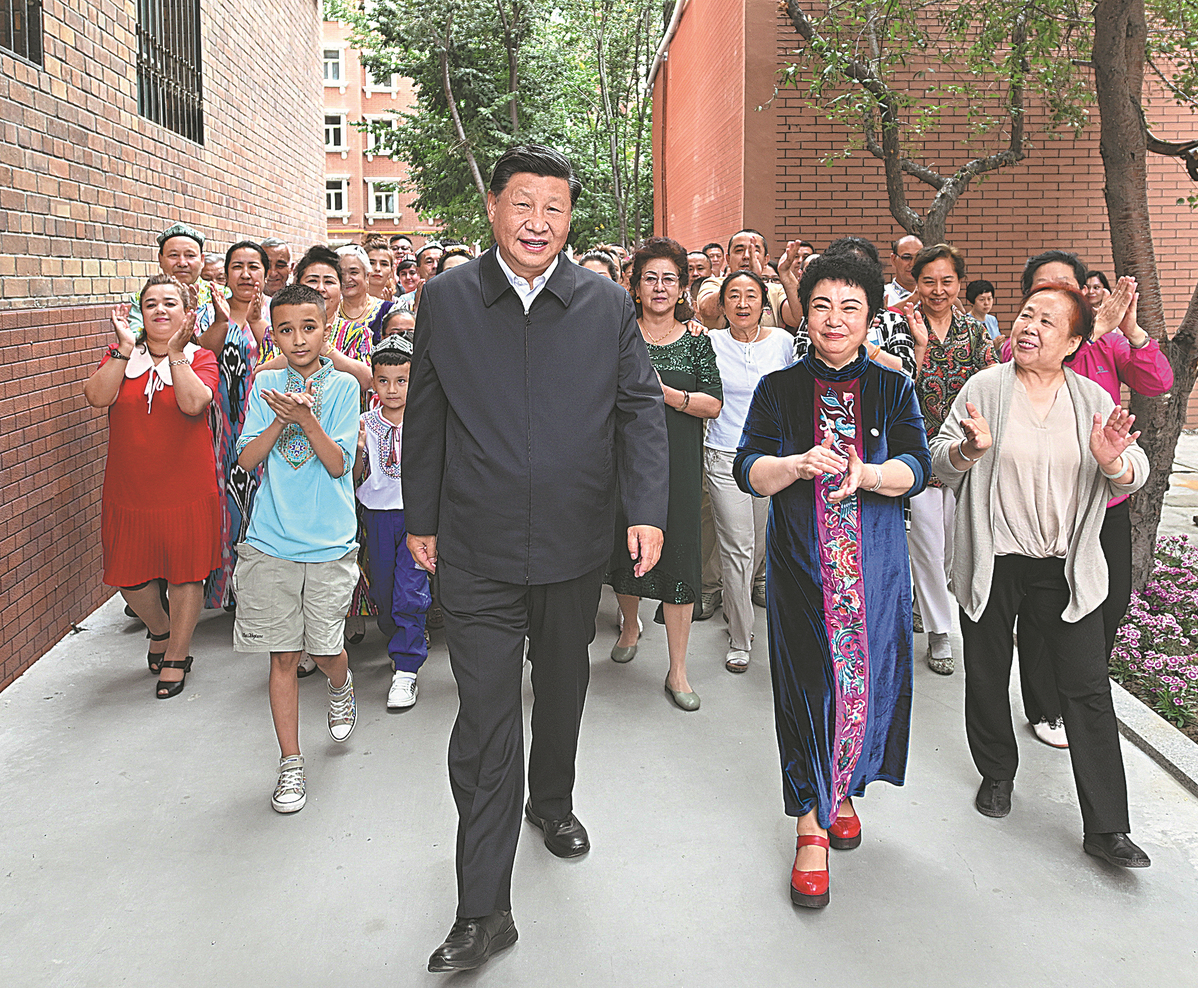 The president called for steps to enable the outcomes of growth to better benefit people's well-being, saying that the high-quality development of the economy must be accelerated and industries with local advantages must be strengthened in order to create more jobs.
The outcomes of poverty alleviation and the rural vitalization strategy must be better aligned to improve the long-term mechanism for sustainable development in rural areas, he said.
Xi urged the region to prioritize ecological protection and green development and to adopt a holistic approach to conserving mountains, rivers, forests, farmlands, lakes and grasslands and the treatment of deserts.
The region must scale up its level of opening up, develop itself as a gateway for China's opening-up in the west and move forward with the development of a core area of the Silk Road Economic Belt, he added.
Speaking during a visit to Xinjiang University in Urumqi, Xi said that China's theories and policies on ethnic affairs have proved to be sound and effective, and the nation must adhere to the right path in solving ethnic issues with Chinese characteristics.
With strong unity among its ethnic groups, China will be invincible and embrace a bright future, the nation's second centenary goal will be reached, and the great rejuvenation of the Chinese nation will be realized, he said.
The president watched The Epic of Manas, a performance of the Kirgiz ethnic group, at the regional museum in Urumqi.
He pointed out that Chinese civilization is built on the fine culture of various ethnic groups, and more work must be done on the research of the history of the community of the Chinese nation and the unity in diversity of the Chinese nation.
He highlighted the need to dig into historical facts, archaeological findings and heritage to show that Xinjiang has been an inalienable part of China and inhabited by multiple ethnic groups since ancient times.
The various ethnic groups of Xinjiang are key members of the family of the Chinese nation and share the same destiny, he said.