Antibody injections aid in fight against COVID-19
Share - WeChat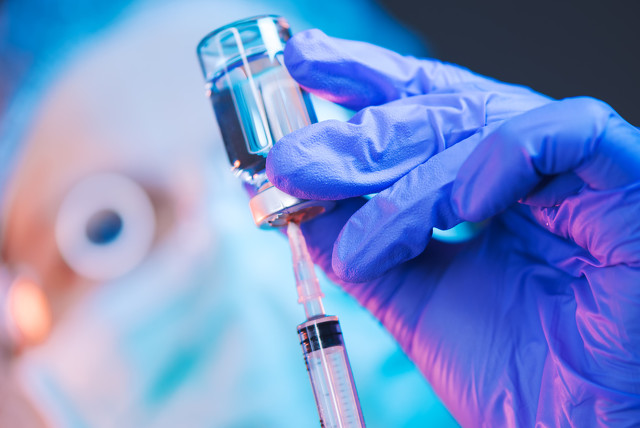 The first commercial batch of a homegrown COVID-19 neutralizing antibody therapy was rolled out last week, adding a weapon that is particularly useful for immunocompromised people to the arsenal against the virus, according to pharmaceutical company Brii Biosciences.
The latest data shows that the therapy is effective against Omicron subvariants BA.4 and BA.5, the two most transmissible variants so far that are threatening to become dominant globally, health experts said during an online news conference held on Friday.
The initial batch of over 1,000 doses of the treatment was shipped to The Third People's Hospital of Shenzhen in Guangdong province on Thursday, and the company has secured three domestic agencies to distribute supplies to wider regions, according to Luo Yongqing, president of Brii Biosciences.
"So far, we have received requests from over 20 provinces or cities," he said during the conference, adding that the company has stepped up preparedness in boosting manufacturing capacity.
The injectable therapy combines two neutralizing antibodies, called BRII-196 and BRII-198, that are obtained from recovered COVID-19 patients. A global clinical trial demonstrates that it can lead to an 80 percent reduction in hospitalization and death, according to the company.
The therapy was granted conditional approval by the National Medical Products Administration in December to treat mild and moderate COVID-19 patients at high risk of developing severe symptoms. Since March, a number of healthcare security bureaus have added the therapy into medical reimbursement lists.
Luo said the treatment is currently priced at nearly 10,000 yuan ($1,493) per dose, which is lower than its procurement price in the United States. The price tag is also lower than a preventive COVID-19 antibody cocktail developed by US drugmaker AstraZeneca that has been recently cleared for use in a medical tourism zone in Hainan province.
Since the COVID-19 pandemic surfaced nearly three years ago, a number of vaccines and antiviral drugs have been successfully created to fight the disease, but antibody treatment can play a unique role in protecting people with weakened immune systems.
Yan Li, chief medical officer at the company, said that immunocompromised groups are either not suitable for COVID-19 vaccination or cannot generate sufficient antibodies after immunization.
"For them, receiving antibody injections can have an immediate effect," he said.
Compared to small molecule, antiviral drugs, the combination treatment can induce longer protection against the virus and remain potent enough to kill the virus three weeks after injection, said Zhang Linqi, a professor at Tsinghua University's School of Medicine who jointly developed the drug.
Lu Hongzhou, president of The Third People's Hospital of Shenzhen who was also involved in the development of the therapy, said the latest results showed that the therapy demonstrates very good inhibitory effects against BA.4 and BA.5.