With aid from 'grandma', patients in rehab kick habit in Hainan
Share - WeChat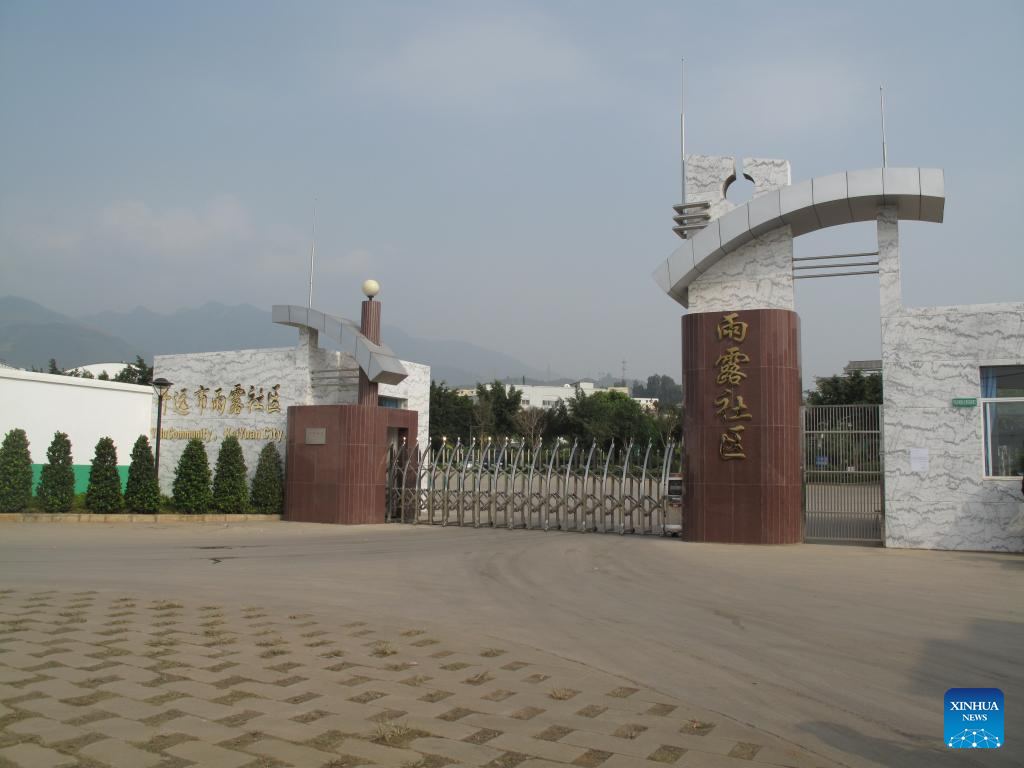 Days before the International Day Against Drug Abuse and Illicit Trafficking on June 26, some 30 people got together to talk about the changes in their lives at Coastline Station, a drug rehabilitation center in the Haidian district of Haikou, capital of Hainan province.
Fu Liangling, 54, is the center's vice-director. Coastline helps people overcome drug addictions and get back to regular life.
"For people who have overcome their addiction, I try to help them regain confidence, find jobs and even set them up on blind dates," she said. "Sometimes, they come back to see me again. They said they get a feeling of warmth when they see Coastline Station."
Fu has received recognition for her wholehearted work in the field of drug rehabilitation, and has been dedicated to her work for over a decade.
Before it all began, Fu was a schoolteacher, then a business assistant. She never thought she would do anything related to drug addiction.
"My schedule was very hectic when I was younger," she said. "I was working all day."
In 2011, she decided to quit her assistant job and apply for another that was less busy, to spend more time with her family.
Her husband, a former police officer who worked on drug cases, suggested to his wife that she work at a local drug rehabilitation center to help addicts quit.
"I was afraid because I honestly did not know much about them. Everything I'd heard about addicts was negative," she recalled.
Fu's husband told her that rehabilitation was more about patience, understanding and support.
"He managed to persuade me, and I applied for the job and got it," she said.
Persistence pays off
At first, Fu was afraid to visit the addicts.
"At the time, I got cold feet. My husband encouraged me to overcome my fear and face up to it," Fu recalled. "I decided to help five addicts quit during my first year and if I failed, I told myself I would find another job."
Unfortunately, she went from having cold feet to getting the cold shoulder from the addicts. "Sometimes people did not understand me and even yelled at me to get out of their houses."
She said she was once turned away by an addict nine times, but would leave her phone number and brochures at their door each time. On her 10th visit, the person finally opened the door.
"I will try this because I believe your persistence has made me believe you can help me," she recalled them saying.
Fu's hard work paid off, and by the end of 2011, she had helped 15 former addicts give up drugs.
"It gave me the greatest confidence. I believe I can help more people return to their normal lives in the future."
In addition to helping addicts quit, she also helps them repair family relationships, regain their confidence and reintegrate with society. Fu remembers every one of their birthdays and always either gets them a cake or gives them a call.
"I really encourage them," she said. "They like to share their stories with me, and I always listen and comfort them, just like one of their family members. They call me sister, mother, or even grandma."
Away from the center, Fu visits schools, companies and other organizations in the area to promote drug awareness. She also hands out anti-drug brochures to the public and posts information on WeChat, the popular social media platform.
"Education is important," she said. "For example, some people do not know that the plants they grow for seasonings are drugs, and they may become addicts through longtime consumption. So you need to educate them."
Fu said that for drug addicts who have recovered, social acceptance is vital.
"People should try to understand them more and help them rejoin society," she said. "Only in this way will they truly feel being loved and accepted, and not fall back into the abyss of drug use."
Xinhua