China's high school enrollment up big in last 10 years
Share - WeChat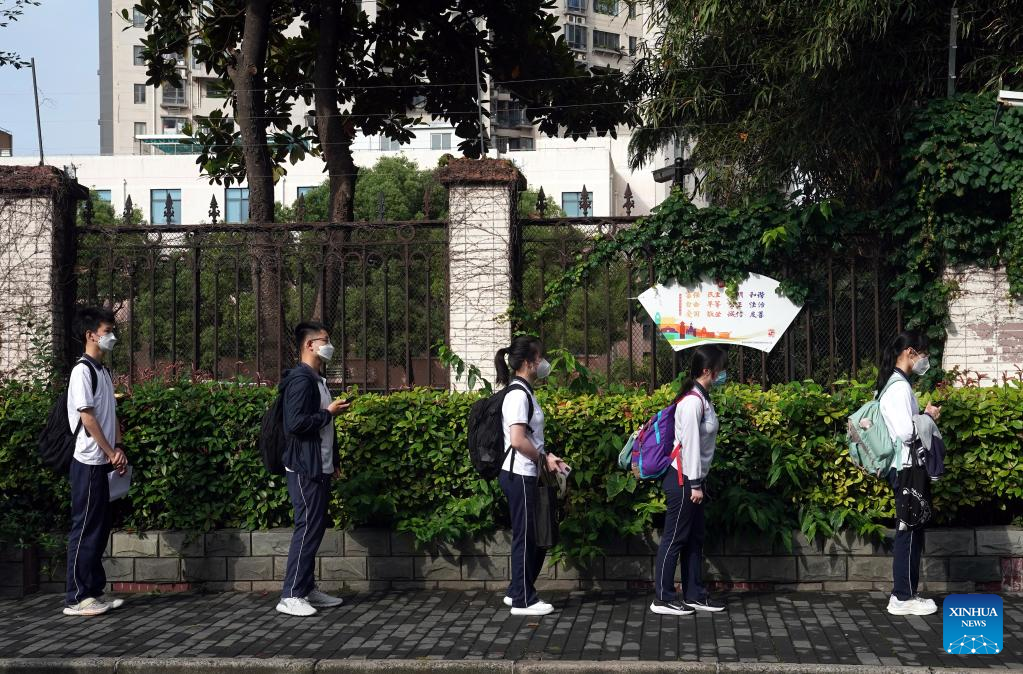 China's high school gross enrollment rate reached 91.4 percent last year, up 6.4 percentage points since 2012, the Ministry of Education said on Tuesday.
Lyu Yugang, director of the ministry's department of basic education, said provincial regions in central and western areas have achieved higher rates of high school student enrollment, with the highest region realizing a rise of almost 30 percentage points.
In the past 10 years, government expenditures on high school education have more than doubled from 231.7 billion yuan (34.6 billion) in 2012 to 466.6 billion yuan in 2021, he said at a news conference.
The number of students increased by 5.6 percent to 26 million last year and the number of high schools increased by 8 percent to 14,600, he said.
The number of teachers also increased by 27 percent to 2.03 million last year, while teachers with master's or doctoral degrees reached 12.4 percent last year.
Great efforts have also been made in promoting all-round development of students and reducing students' excessive academic burden, he added.