Xi bolsters vision for HK business
Share - WeChat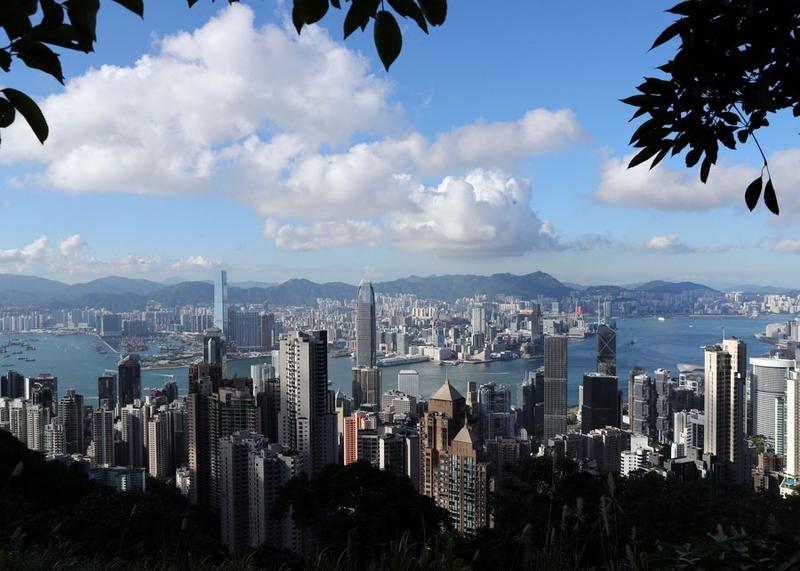 President Xi Jinping's call for Hong Kong to forge deeper rapport with the world has given businesspeople in the city a shot in the arm, crystalizing their long-term entrepreneurial vision.
In a speech on Friday at a ceremony marking the 25th anniversary of the establishment of Hong Kong Special Administrative Region and inaugurating the HKSAR's sixth-term government, Xi said that with its unique status and advantages, Hong Kong must further strengthen its international connections.
The president stressed the importance of combining an "effective government" with an "efficient market" to create a wholesome business environment that promises sustainable growth.
Jonathan Choi Koon-shum, permanent honorary president of the Chinese General Chamber of Commerce, said Hong Kong is a capitalist city abuzz with business activities, and it's vital to foster an environment that's conducive to business and with which international businesspeople will feel comfortable.
Therefore, the HKSAR government has a big role to play as effective governance will set the right tone for a favorable business milieu. "I totally agree with Xi's views about striking a balance between market and governance," said Choi.
Joe Ngai, managing partner of McKinsey Greater China, also backed the notion of an "effective government and efficient market". This will enable Hong Kong's financial and business sector to perpetually retain its magnetic position in the international realm by elevating its "global connectivity" to a higher notch, he said.
"Hong Kong's uniqueness lies in our ability to be the most international Chinese city. Therefore, it's critical to maintain and enhance our linkages with global economies," Ngai said. "For example, to continue our role as Asia's international financial center, we need to double down to attract global investors and issuers. While we're the natural destination for Chinese mainland investors and corporates, we need to work equally hard on ASEAN (Association of Southeast Asian Nations), North Asian, European and US markets. Without international flow, Hong Kong will lose its position."
Xi also said the central government supports Hong Kong in extending and deepening its close exchanges and dialogue with the world to attract more entrepreneurial and aspiring talents to the city by leveraging the nation's strategic initiatives, such as the Guangdong-Hong Kong-Macao Greater Bay Area development plan, the Belt and Road and the 14th Five-Year Plan (2021-2025).
These three initiatives have long been on the radar of Ben Simpfendorfer, partner at Oliver Wyman, a leading international management consulting firm with a strong presence in Hong Kong.
"Hong Kong will remain an important hub for multinational corporations, servicing the Chinese mainland, especially the Greater Bay Area," Simpfendorfer said. "The Greater Bay Area is evolving into an economic powerhouse and Hong Kong plays a critical role in the region's international success. Hong Kong's vibrant banking, legal and professional service firms will help companies in the Greater Bay Area build world-class international businesses," he said.
Wong Ting-chung, chairman of the Hong Kong Industrial and Commercial Association, said he's very much motivated by Xi's remarks and is particularly inspired by the president's call for Hong Kong's further integration into national development. He firmly believes the motherland will support the HKSAR in wading through thick and thin.
Referring to Xi's remarks that the next five years will be crucial for Hong Kong in breaking new ground and making a new take-off, Wong said: "Hong Kong's going through a critical transition, and the central government's support will help put the city back on the right track to efficient administration and economic prosperity."