Experts look ahead
Share - WeChat The central government, under the leadership of President Xi Jinping, has attached great importance to Hong Kong, helping the city recover from the 2019 social unrest and the COVID-19 pandemic. Why do you think the central government is attaching such great importance to Hong Kong?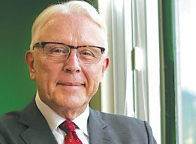 Grenville Cross, the first director of public prosecutions of the Hong Kong SAR
Grenville Cross: Since 1997, Hong Kong has enjoyed many successes while also confronting significant challenges. Against a background of geopolitical rivalry, there were repeated attempts to destabilize the city in order to weaken China.
They did not, however, succeed, and, now that national security has been strengthened and the electoral arrangements improved, the city is back on track, for which we have wise thinking in Beijing to thank.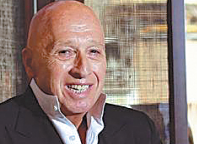 Allan Zeman, chairman of the Lan Kwai Fong Group
Allan Zeman: I truly believe that Hong Kong is blessed that President Xi and the central authorities have been so supportive of the city. Hong Kong is truly fortunate in this regard. I believe that the country needs Hong Kong as an international financial center. The central government has played a significant role in upholding Hong Kong's uniqueness under "one country, two systems" while at the same time, protecting and keeping Hong Kong free from overseas interference.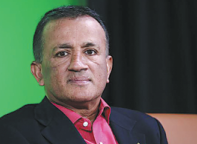 Chandran Nair, founder and CEO of the pan-Asia think tank Global Institute for Tomorrow
Chandran Nair: In my view, and it is no secret, if the city fails, then those who are opposed to China's rise will seize on it to further the confrontation with China and to demonize it. Thus, it is only natural that the sovereign state will make all efforts to ensure this does not happen. Other reasons of course include the fact that Hong Kong still plays the crucial role of a gateway to China and particularly in relation to its function as an international financial hub. But this should not be taken for granted or overstated. The central government has over the years done many things to ensure Hong Kong is integrated. I think the most important one now is the creation of the (Guangdong-Hong Kong-Macao) Greater Bay Area, and it is hoped that Hong Kong seizes the opportunity, which if it does, will rewrite the history of Hong Kong's success to date.