Designing a return online
Share - WeChat Shanghai Fashion Week takes to the digital world with its latest offerings, He Qi reports in Shanghai.
In the colorful and vivid virtual world, models of designer brand Leaf Xia wear original designs and walk around in a dreamlike maiden's garden to show the latest trends for the autumn/winter 2022 season.
The catwalk, with the concept of metaverse, was not displayed in the usual offline show of Shanghai Fashion Week, but on the short-video platform Douyin as part of the digital debut of the event that was held from June 17-19.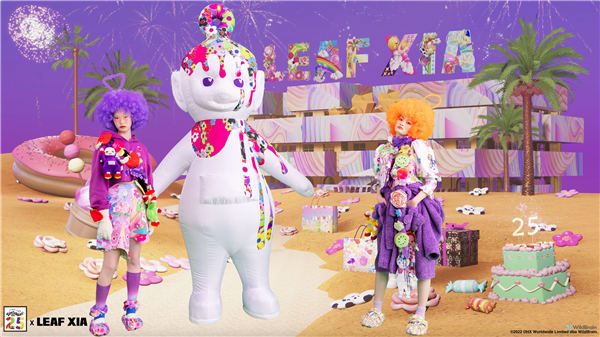 Due to the COVID-19 outbreak, this year's Shanghai Fashion Week was forced to move online but inspired local designers to create totally different catwalks in a digital world. Featuring "The Future of Builders", 36 fashion brands gathered in a digital livestreaming event through the video sharing platform Douyin, presenting creative fashion shows in the form of virtual catwalks and videos made through the latest technology.
"We were informed of the confirmation of the digital fashion show on the evening of June 2," said Xia Yiqi, founder and designer of 2016-founded Leaf Xia, adding they only had half a month for preparation. "Though we had a digital show plan, related personnel such as models and persons in charge of the digital sector were not in Shanghai."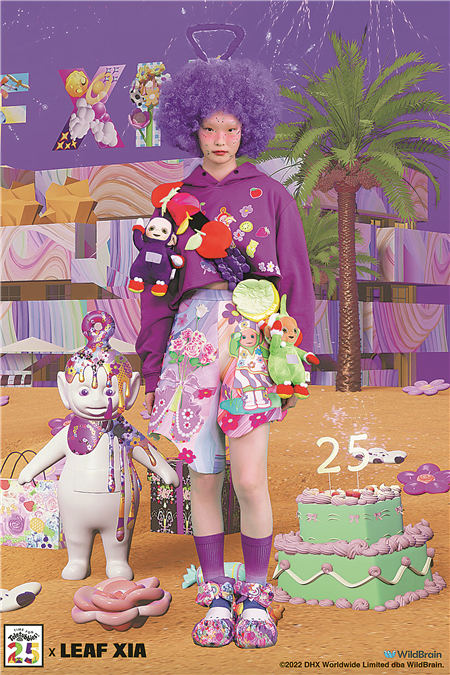 Employing a 3D technology supporter for her show filming is an ultraexpensive burden for the startup company, the post-90s designer said.
Luckily, Xia found a team from Tongji University to support her, which guaranteed the shooting on June 8 and the release of the virtual show on June 19.
"What you need for a virtual show is a professional team that understands games, interaction design, and modeling. Meanwhile, our models completed their catwalk on the treadmills," Xia said, adding that all the elements, including background flowers and strawberries, were first drawn in 2D by Xia's team before being modeled into 3D.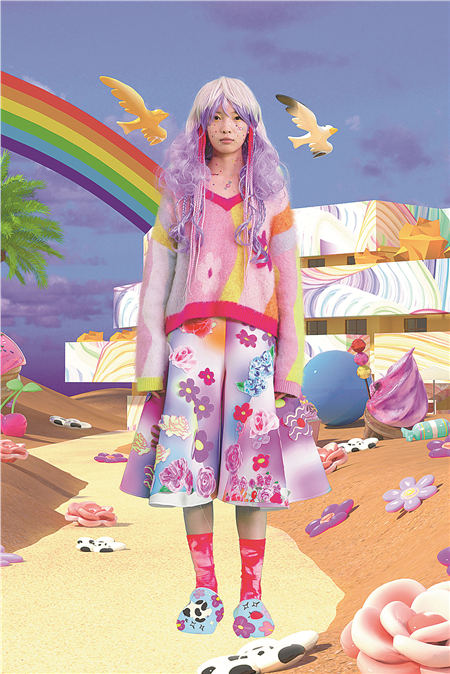 The digital fashion show came to a successful conclusion, Xia felt amazed and moved when reviewing this trial.
"The fashion week committee really made us feel that we could make it work," Xia said,"When watching the online fashion show of other brands, I could feel everyone's fighting spirit after resuming work in this round of outbreak. Everyone is a fighter," she added.
Lulusmile, a local brand founded by fashion company Lulualways in 2019, released a virtual fashion show with the world's leading shared digital platform Roblox.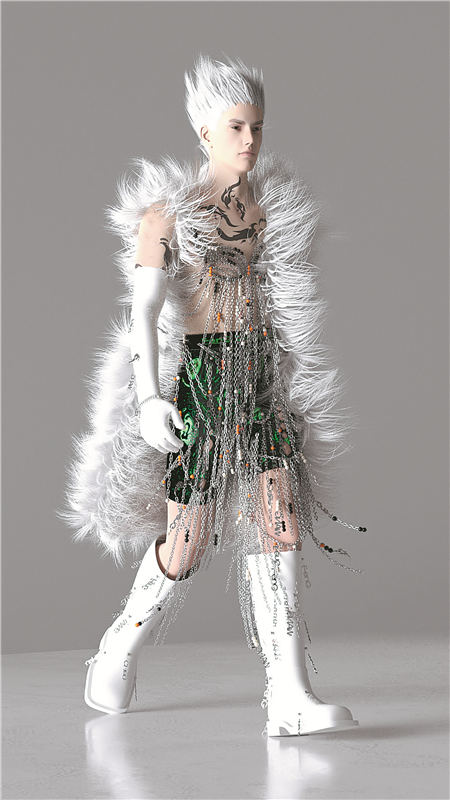 "It's very much like having a real show director," said Shao Minxue, PR director of Lulualways. "You need to know which character comes out first, their actions, and also the accompanying music. All these are very similar to offline shows, but need to be carried out online through technology."
As one of the most recognized metaverse communities in the world, Roblox has cooperated with leading brands such as Gucci and Nike. Lulusmile is the first Chinese brand that released a metaverse show through the platform, Shao introduced.
Jarelzhang, a women's fashion brand founded in 2016, made its fourth appearance at Shanghai Fashion Week. It released its first animation online fashion show on June 18.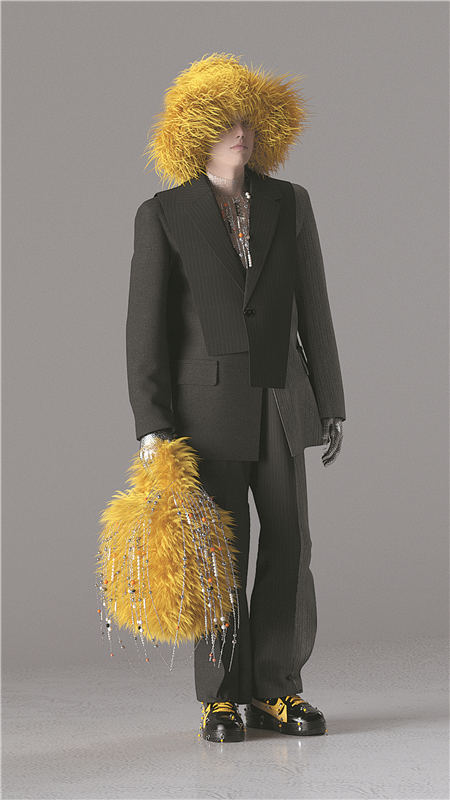 "Affected by COVID-19, we tried the digital release for the first time in 2020 when knowing that we could attend the fashion week in Paris," said Zhang Chenxuan, the fifth Chinese designer to release collections in Paris Fashion Week in succession.
"As of now, we have released collections in virtual three-dimensional forms for three consecutive seasons, but for the first time we tried to use animation to express our collection in this season."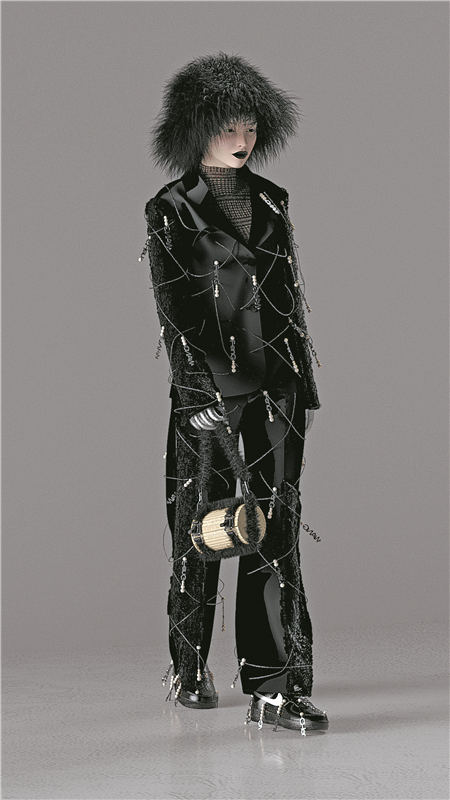 Jarelzhang's fashion video cooperated with IP "Invisible Friends", "Coolcats", and "Coolman's Universe" in the NFT (non-fungible tokens) world, setting them in different scenes to look at the ecology from the perspective of fashion.
"Each set of looks in the collection is presented in the form of hand-drawn cartoons, which has a heavy workload because they need to be drawn frame by frame. We also need to build several sub-scenes and integrate the music and action sound effects,"Zhang said, adding that most of the work was completed by the team members at home due to the epidemic prevention measures.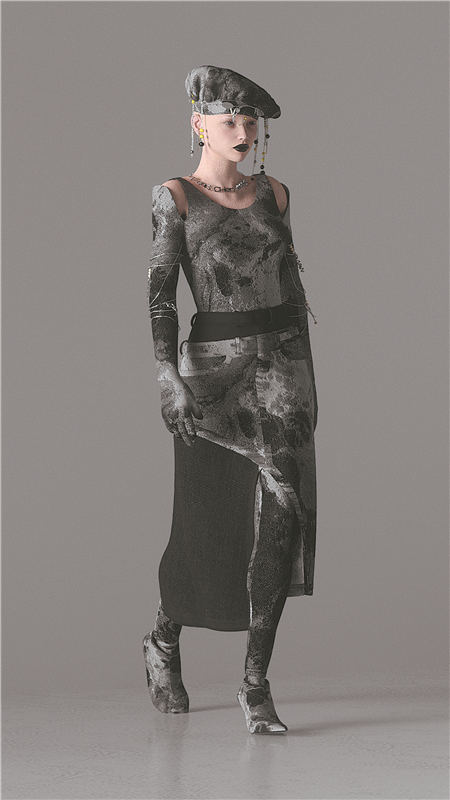 Many designers participated in this unique fashion show, referring the digitalization will be the focus of the next development of many brands.
According to Zhang, Jarelzhang started to buy land in blockchain gaming platform Sandbox and virtual world website Decentraland, from the United States, years ago to build brand spaces and develop multidimensional virtual products.
"Leading brands such as Adidas, Gucci, and Prada have developed NFT ecological chains, which also promote the global fashion industry to enter a new dimension of the digital blockchain era. The cooperation between fashion brands will become more convenient and safe while the uniqueness of blockchain will solve the risk of product replication," Zhang explained.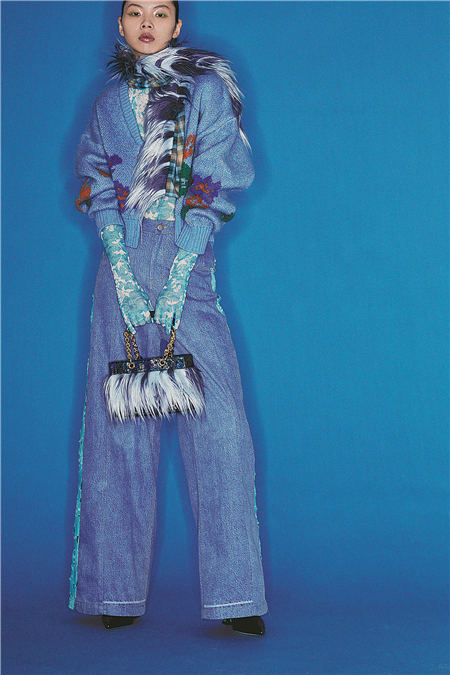 Lulusmile has been cooperating with virtual idol Hanser at short-video platform Bilibili since last year, setting metaverse cooperation as their goal.
"Releasing the show is the first step in our business schedule of the metaverse. We want to build the world's largest platform for sales and experience of virtual clothing. Because clothing, whether in the real world or the virtual world, is a rigid demand," said Shao.
Although online fashion shows could reach more audiences, the cost might be similar to an offline one, Shao explained.
"When holding online shows, fixed costs such as models and venues will be reduced, but the cost of new technologies is high because there are still various new breakthroughs in online technologies," she explained. "At the same time, people still have a deep-rooted sense of feast for traditional fashion shows."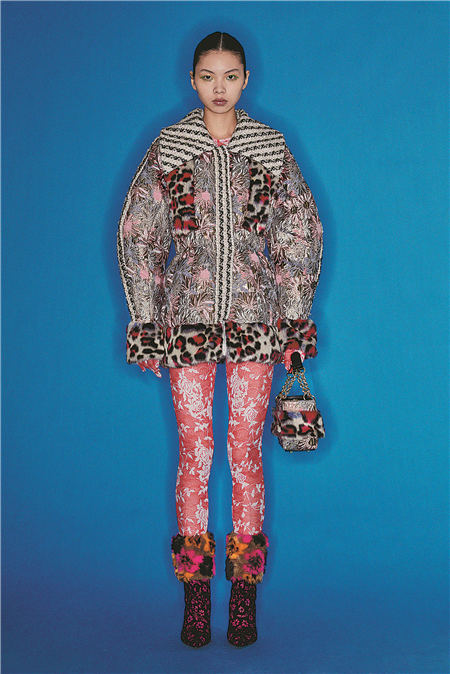 Besides digital, sustainability is still a highlight in the latest season's fashion show.
Women's fashion brand Ming Ma made the jacquard fabric from the furniture market into a corset. More than 60 percent of the Shuting Qiu's design used recycled materials from previous seasons and maintained long-term cooperation with a women's handicraft group in Hangzhou.
"Sustainability guides us to choose fabric manufacturers and factories, rather than the opposite," said Yang Guidong, designer of Samuel Guì Yang. His suppliers include Recycltex, a Chinese company dedicated to turning plastic bottles, discarded clothes, and textile waste into new fabrics.
This year is the 20th anniversary of Shanghai Fashion Week. Taking "Future" as the annual theme keyword, Shanghai Fashion Week reviews the past at this time point and looks forward to the new development paths.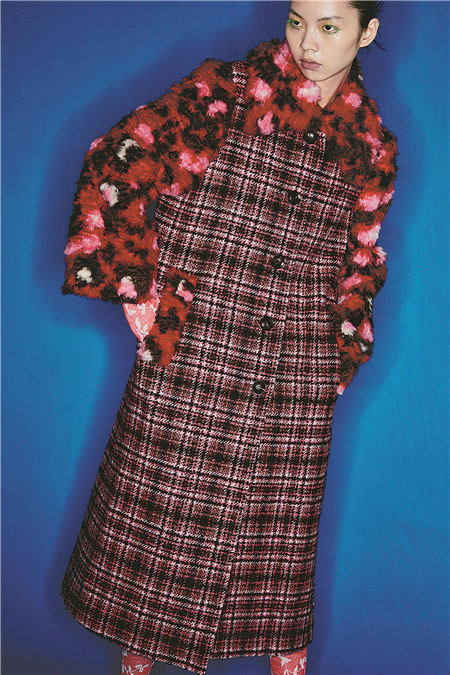 As of June 20, livestreams of the fashion week on Douyin received 2.532 million views. Topics related to Shanghai Fashion Week on the platform had also received 1.07 billion video views. On Weibo, views of related topics grew by 1.04 billion compared with the previous edition. Fashion week content on other platforms such as Bilibili, YouTube and Instagram also grew significantly.
Vogue China editor-in-chief Margaret Zhang previewed all the new collections in this year's Shanghai Fashion Week and talked to some designers and she concluded this event as the most spectacular fashion season in her essay released before the beginning of the fashion week.
Zhang, also the youngest person to land an editor-in-chief role at the magazine, observed a strong sense of optimism through this year's digital shows and prominently continues the electrooptical tone on the global autumn and winter shows. Magenta, yellow, ruby and turquoise can be widely seen in this year's collections which creates a pleasing color palette.
What makes her pleasant is that local fashion designers never paused their creativity around the world during the COVID-19 wave. Compared with New York, London, Paris and Milan, the 28-year-old Chinese-Australian fashion influencer felt Shanghai is more energetic.
Zhang also pointed out that more young Chinese designers moved back to China. Meanwhile, batches of graduates from the Parsons School of Design and Central Saint Martins also changed their internship plans at overseas fashion houses and returned to China. This has gifted the fashion industry in Shanghai with a new and blooming picture, she wrote in her story for this year's Shanghai Fashion Week.
Designer Xia, who graduated from Parsons School of Design in New York in 2015, said that the batch of returning designers like her has more or less been supported by local market resources. In recent years, they have had more open thinking as they grow.
"Chinese designers have become more and more outstanding. They will no longer define themselves as someone else or a certain style. Their own style and consciousness are gradually taking shape," said Shao from Lulualways.
"The fashion week is a platform that hopes to support designers to turn the brand from creativity and awareness to business," she added.
Most Popular