Cultivating China's next generation of tea makers
Share - WeChat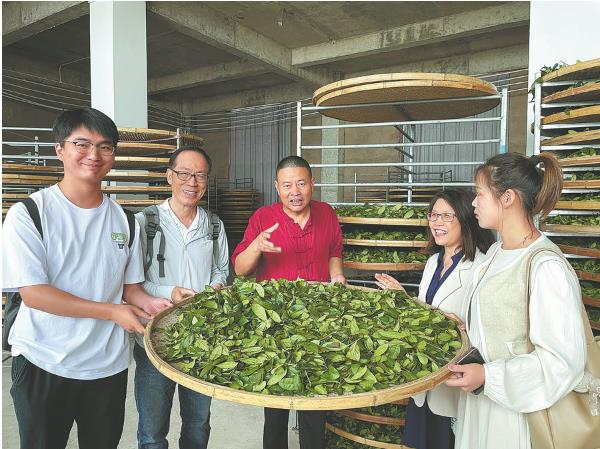 Amid yellow loquats and purple red bayberry, Hsu Shu-mei led students up a tea garden path in late May.
They were doing a field research about tea in East China's Fujian province.
"Whenever opportunities came up after class, I would take them to tea companies for research purposes or to a tea plantation," says Hsu, who originally came from Taiwan and is now teaching at the Anxi College of Tea Science, Fujian Agriculture and Forestry University.
Her students range from postgraduates in the field of agricultural management to undergraduates majoring in business economics.
"Fujian has six tea systems, all of which we should understand," Hsu says.
For example, Tieguanyin, a premium oolong tea, originates from Anxi county in the southeast of the province, while Dahongpao rock tea from the Wuyi Mountains in the north is also highly sought after, Hsu says.
Both teas have enjoyed fame at home and abroad.
Going to the fields exposes students to the tea-making process, tea garden ecology and marketing management.
"It can help them develop a sense of mission to spread the local tea culture internationally … or better promote and integrate tea culture, industry and science," Hsu says. "So we have to take students out of the class and to such places."
Most Popular